Senator Rick Scott encourages hurricane preparedness
TAMPA, Fla. - U.S. Senator Rick Scott encouraged Floridians to get hurricane ready Friday morning, speaking alongside emergency officials in Tampa.
His news conference at Carrollwood Window and Door marked the fourth stop on his hurricane preparedness tour across the state. 
READ: Hurricane season preps underway as National Hurricane Center releases first 7-day tropical weather outlook
"You can rebuild that house. You can buy a new car – or another used car – but you can't rebuild life," Scott said.
The Senator appeared alongside representatives from the Hillsborough County Sheriff's Office, the Tampa Police Department, Tampa Fire Rescue, Port of Tampa Bay, Red Cross and Hillsborough County commissioners.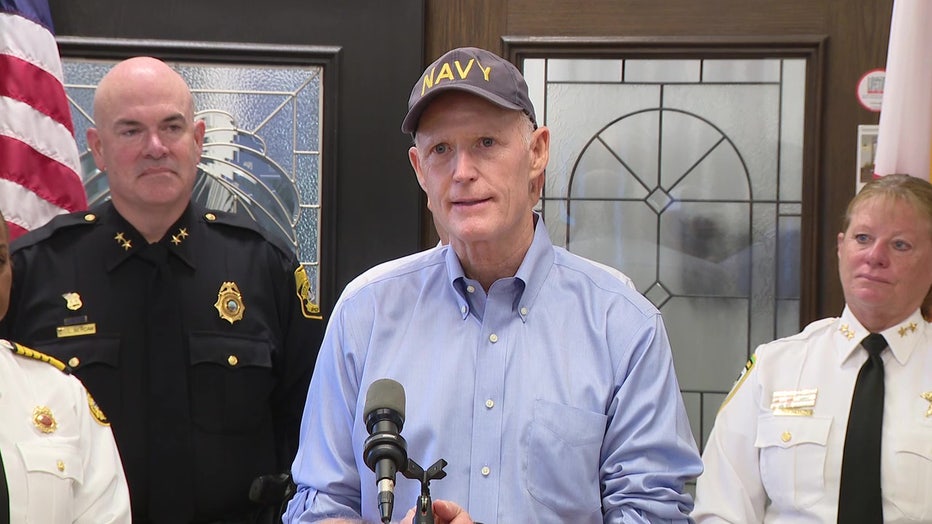 File: Rick Scott spoke at Carrollwood Window and Door during his hurricane preparedness tour.
In addition to encouraging residents to get their emergency kits ready, officials repeatedly emphasized the need to know what evacuation zone you live in.
When the time comes, and you are asked to evacuate, please listen to authorities and do so. 
RELATED: Near-average 2023 Atlantic hurricane season expected with up to 17 named storms, NOAA says
"When you call 911, we want to be there for you. We want to be there to help you. But sometimes you might put us in a bad situation if you do not plan ahead or evacuate as you should," Tampa Fire Rescue Chief Barbara Tripp said.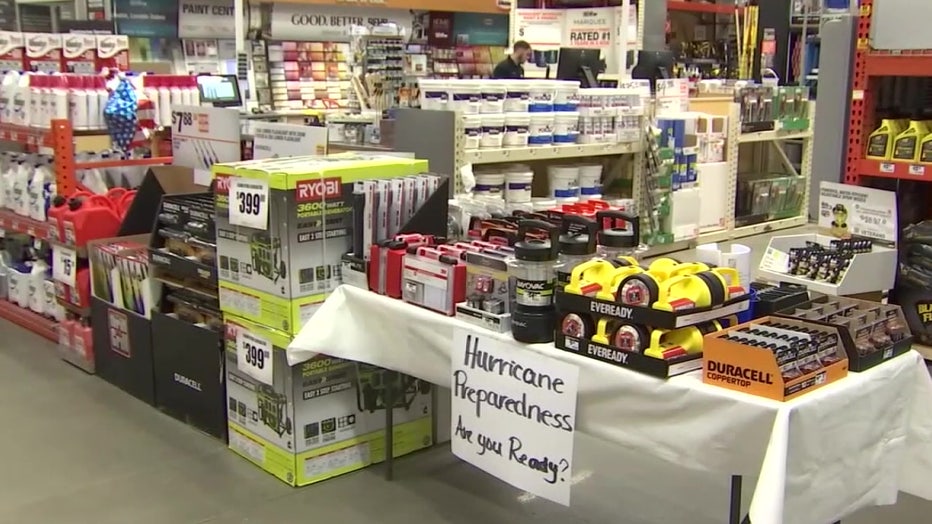 File: The best course of action during hurricane season is to listen to authorities.
The Senator's news conference comes one day before the start of the Disaster Preparedness Sales Tax Holiday when consumers can purchase qualifying storm supplies and household goods without paying sales taxes. The first tax exemption period runs from May 27 to June 9. The second exception period is from Aug. 26 to Sep. 8. 
A few qualifying items are listed below. The full list can be found here: 
$10 OR LESS: 
Dog or cat food
$20 OR LESS:
Reusable ice
Pet pads
$30 OR LESS:
Laundry detergent
Toilet paper
Cleaning or disinfecting wipes
Trash bags
$40 OR LESS:
Portable self-powered light sources
Pet beds
$50 OR LESS:
Batteries
Gas or diesel fuel tanks
$60 OR LESS:
Portable power banks
Nonelectric food storage coolers
$70 OR LESS:
Smoke detectors or smoke alarms
Fire extinguishers
Carbon monoxide detectors
$100 OR LESS:
Portable pet kennels or pet carriers
Over-the-counter pet medications
$3,000 OR LESS:
Portable generators
"If you purchase a generator, make sure it has to be outdoors. Make sure you follow the directions. And make sure you get assistance if you don't know how to operate (one)," Tripp said.