Hurricane season preps underway as National Hurricane Center releases first 7-day tropical weather outlook
TAMPA, Fla. - The National Hurricane Center posted its first tropical weather outlook of the season this week: It also marks the organization's first outlook that goes out seven days.
The time period covered by the outlook has been extended from five to seven days.
"All that really does is give people a little bit more time," Sarasota County Emergency Management Chief Ed McCrane said. "We are watching it closely all the time."
RELATED: National Hurricane Center announces changes ahead of upcoming 2023 season
It's been about eight months since Hurricane Ian made landfall in Southwest Florida.
"We're dealing with $95 million worth of damages to this point. About $162 million total across the county," Sarasota County Emergency Services Director Rich Collins said.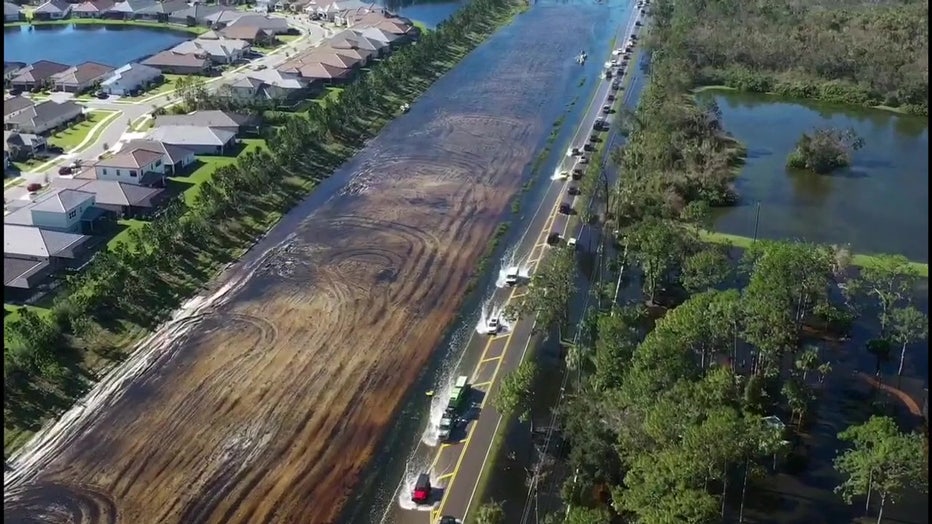 The Sarasota County Emergency Management team said Wednesday it learned a lot from the Category 4 storm. They're proud of how they planned with requests for search and rescue teams.
"What we took a look at is what other resources can we have ready in our system so that they're ready to go in as soon as we know we're under threat," Collins said.
READ: Local leaders travel to Sanibel to learn from Hurricane Ian, recovery efforts
"Every storm is different," McCrane said. "Emergency Management will use the information given to us from the National Weather Service to make the best decision on evacuation protective measures and things like that."
The National Weather Service has provided a peak storm surge forecast graphic 'experimentally' since 2020. But starting this year, it becomes fully operational.
"It's really important that our citizens think about what they need to do now, not when the storm is approaching our area," Collins said.
The Sarasota Emergency Management team is hosting a free hurricane preparedness presentation this Friday, May 19, from 9 a.m. to 3 p.m. at the Venice Hurricane Expo.