The City of St. Petersburg extending sandbag hours ahead of potential tropical storm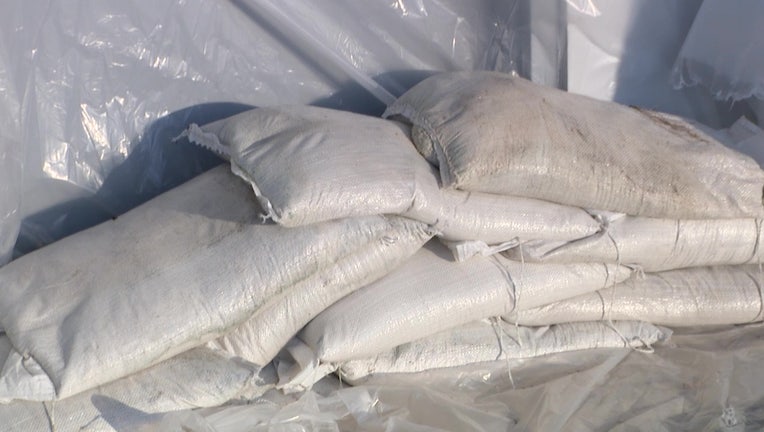 article
ST. PETERSBURG, Fla. - The City of St. Petersburg is encouraging residents to pick up sandbags to prepare for a tropical storm that could develop in the Gulf of Mexico.
The Tampa Bay area is entering the most active period for hurricane season, so the city is extending operational hours at the Pavement and Traffic Operations Building throughout the weekend. 
RELATED: Tropical storm likely to develop in Gulf of Mexico, bring rain to Florida
The City of St. Petersburg usually offers free sandbags for residents five days per week during non-emergencies. However, the sandbag site located at 1744 9th Ave. N. will be open from 7 a.m. - 7 p.m, Friday through Sunday.
Sandbag Need-To-Knows:
Each household receives a maximum of 10 sandbags.
Staff will be on hand to assist seniors and others who may be unable to fill and load their own sandbags.
Residents must provide proof of residence (such as a driver's license) to receive sandbags.
The city is also encouraging residents to take advantage of Florida's Disaster Preparedness Sales Tax Holiday. The holiday starts on Saturday, Aug. 26, and runs through Friday, Sept. 8. Floridians will be able to purchase supplies like generators, carbon monoxide detectors, or household items like dish detergent without the state's 6% sales tax.
To learn more about the tax holiday, click here.
RELATED: Storm supply tax-free holiday begins as potential tropical system heads toward Florida
According to City of St. Petersburg Emergency Management, they will be actively monitoring the tropical weather throughout the weekend. 
Officials say additional preparedness information will be shared if the storm shifts towards St. Petersburg. For more information, click here.