Study: can old St. Pete sewer treatment plant become a fish farm?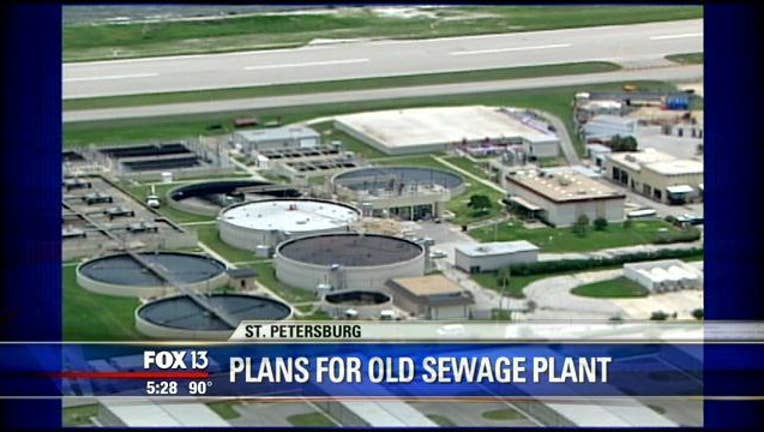 article
The city of St. Petersburg, St. Petersburg's Downtown Partnership, and an unidentified private sector aquaculture entity will co-pay for a feasibility study. The question: can the waste water treatment plant at downtown's Albert Whitted Airport be converted into a fish farm? Or as the Downtown Partnership's Dr. Peter Betzer puts it, "An old sewage plant that the city might spend $3 million to essentially put the torch to and take away could be turned into a multi-million dollar operation that produces incredibly valuable food."
Betzer told FOX 13 News he expects the feasibility study to be completed within a matter of weeks, possibly by the end of July. He said the most important questions concern the suitability quality of St. Petersburg's public water supply for aquaculture, as well as the condition and possible contamination of the tanks. "The team that I understand is coming in is bringing in a group of seven or eight people, all of whom are experts in various phases of aquaculture," Betzer explained. "They probably within about a five or six day period can very easily assess whether or not this is a viable site," he said.
City development administrator Alan DeLisle confirmed the contract for the jointly-funded study is being finalized, after weeks of consideration by Mayor Rick Kriseman's administration. "We wanted to understand the economic significance of it," DeLisle told FOX 13 News. "We've looked at it and like it from that perspective."
Another plus: There are more than a dozen marine science entities in downtown St. Petersburg, most of them very close to Albert Whitted Airport and the treatment plant. "The marine science industry is very important to us in St. Petersburg," DeLisle said. "It's one of the strongest clusters that any community could ever have, and it's building every day."
The variety of marine science entities are all represented on the St. Petersburg "Ocean Team," currently chaired by Dr. Bill Hogarth. "The business plan and the feasibility study is really the key to this," Hogarth told FOX 13 News. "I think if we get that done and take a good hard look at it, I feel like the Ocean Team would be behind it 100%."
Countering the enthusiasm: the Albert Whitted Airport Advisory Committee, chaired by pilot Jack Tunstill. The treatment plant occupies airport land, and currently pays about $200,000 annual rent into the airport's fund. Tunstill told FOX 13 News aviators want the land to revert to some aviation use, possibly an aeronautical school or more hangars.