Subway rat tries to avoid platform flooding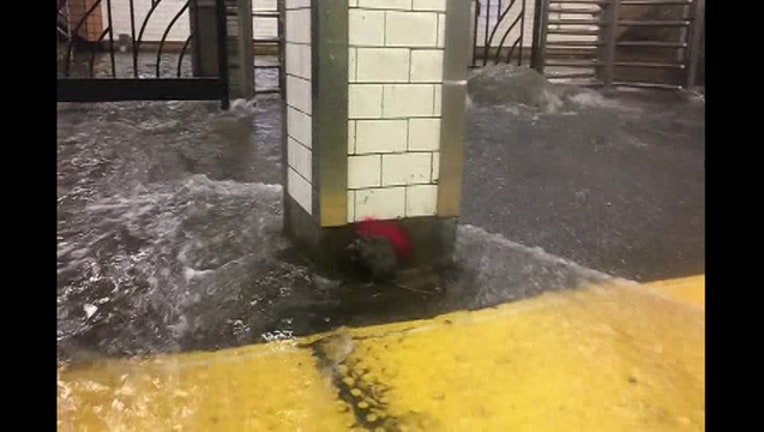 NEW YORK CITY, N.Y. (FOX 13) - A rat was seen on video trying not to drown in a flooded subway station.
The lone rodent was down under in a New York City subway station on Tuesday. The video showed it hiding behind a beam as water gushed into the 6 Line train platform, located at the 23rd Street subway station.
According to the New York City Patch, the rain was remnants of Tropical Depression Florence. A reddit user, JacksonCheeseburger, posted the clip Tuesday.
Unfortunately, there is no word on what happened to the rat.