Swap guns for cash, no questions asked, in Hillsborough Co.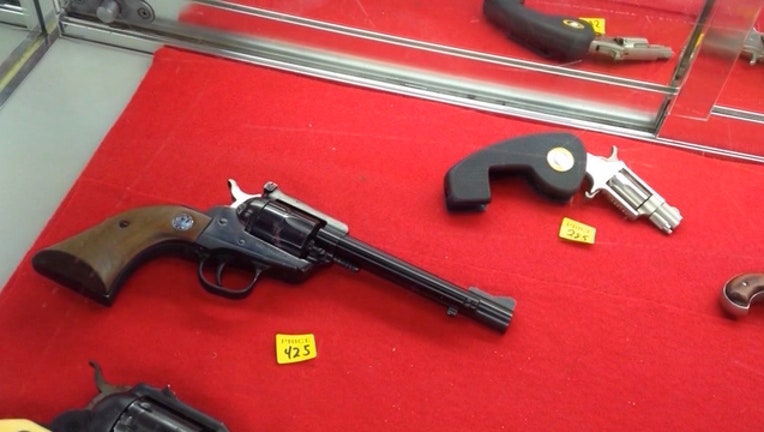 TAMPA (FOX 13) - The Hillsborough County Sheriff's Office will trade $50 for any qualifying firearm this Saturday, at two locations.
Sheriff Chad Chronister said his deputies want old, unused, or unwanted guns off the streets and out of the wrong hands. This is the second time the sheriff's office has offered cash for guns. 
HCSO says anyone can bring their unloaded guns to either the Falkenburg Road Jail, at 520 N Falkenburg Road in Tampa, or the Hillsborough County West Service Unit, at 9805 Sheldon Road in Tampa. 
The sheriff said deputies will not check IDs and the event is completely anonymous.
All you have to do is drive up, stay in your vehicle, and a deputy will come to you, take the gun, and hand over an envelope with cash. Also, the first 5,000 guns swapped with also come with a pair of tickets to the Tampa Bay Rays.
Items like BB and Airsoft guns will not be accepted.
All of the guns collected guns will be destroyed.
The event is Saturday, October 6, 2018; rain or shine; 9 a.m. until 2 p.m.
The locations are:
- Falkenburg Road Jail; 520 N Falkenburg Rd, Tampa, FL 33619; in front of the jail
- Hillsborough County West Service Unit; 9805 Sheldon Rd, Tampa, FL 33635
Sheriff Chronister said the last gun swap event held by his office, in 2013, resulted in the destruction of 2,500 unwanted firearms and still stands at one of the nation's most successful swap for cash events.