Taco Bell fires employee for writing 'PIG' on police officer's order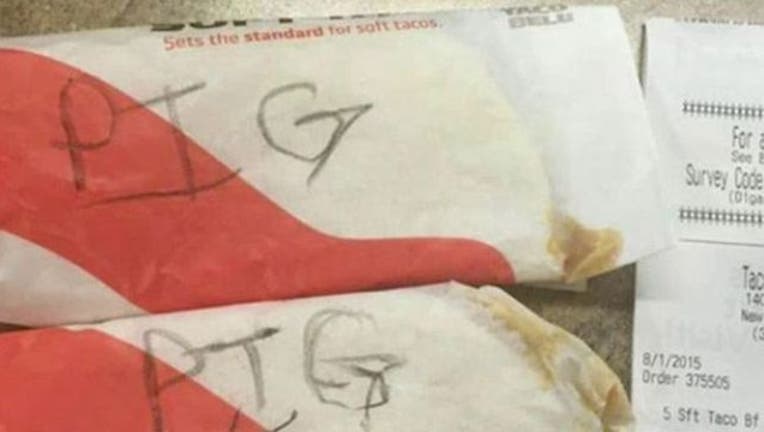 article
A Kansas Taco Bell employee has been fired for writing "PIG" on the wrapper of a police officer's order.
On Aug. 1, an unnamed police officer and his fiancé ordered tacos at the fast food's Newton drive-through. But when they received the orders, they saw the derogatory term scrawled on the wrappers of the orders. 
They immediately contacted management to complain about the order.  
"I was told I could bring the five tacos back and she would have them remade," the couple told KAKE. "I advised her that we were both working and that wasn't an option. She then said she would leave a note to refund our money and get the food remade."
The officer's fiancé posted a picture of the marked orders on Facebook, declaring "THIS IS UNACCEPTABLE!! You know how angry this makes me."
The image went viral over the weekend, and many in the community rallied behind the officer.
Click here for the full story from FOXNews.com.