Tampa family says they have foul-mouthed Minion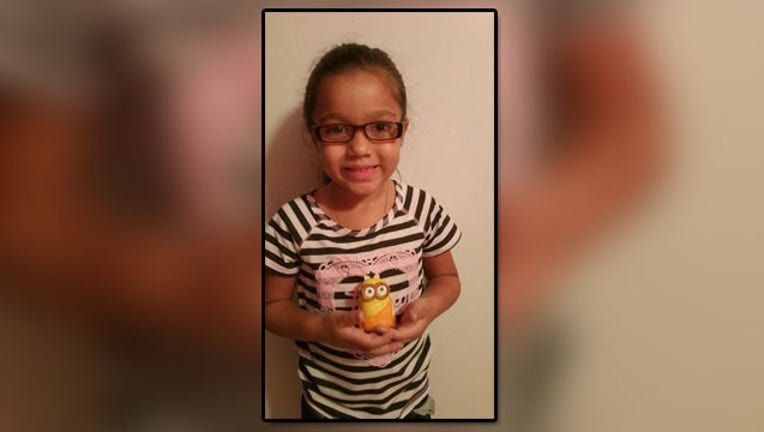 article
Is it a foul-mouthed Minion? A Tampa family thinks so and they are not too happy with what they are hearing.
Alexis Hernandez said her 5-year-old daughter, Julissa, opened up the Minion toy from her McDonald's Happy Meal while she was sitting in the back seat of their car Tuesday afternoon and what they heard immediately got their attention.
Hernandez said she heard, "What the F-," (expletive) followed by "All be damned." The little girl's grandmother thought Julissa said it at first. "She said, 'no that wasn't me, that's the Minion, that's the toy,'" Hernandez told FOX 13.
The little girl played it a couple times and, worse, began repeating it, said Hernandez. "Now, she's going around thinking it's okay to say because the Minion says it," said Hernandez.
The Minion in question is the Caveman Minion, one of several versions of the Minions offered in Happy Meals as part of the promotion for the "Minions" movie which opens July 10.
"They're saying nonsense words," said Shannon Palmer, who represents McDonald's locations across the Tampa Bay area. "The Minions are programmed to say three phrases: 'Para la bukay,' 'Hahaha,' and 'eh eh,' said Palmer in an email.
After receiving several complaints from customers at various locations, McDonald's issued this statement:
The complaints seemed to be isolated to the Caveman version of the toy. It could be a technical glitch that causes the sound distortion, said Palmer, who said it could also just be how people are perceiving the sounds.
Hernandez spoke to a manager at the McDonald's where she purchased the Happy Meal, who told her she could get a refund or swap out the toy. Palmer agreed that customers who are unhappy with the Minion toy can return it to a McDonald's location and swap it out for another toy.
Hernandez said she's worried that these new additions to her daughter's vocabulary will make their way into the classroom this fall when she begins Kindergarten. For now, she's taken the toy away and replaced it with the Egyptian version of the Minion from a different Happy Meal.
But Hernandez said she wants McDonald's to get rid of the toys entirely. "They need to be pulled," she said.