Terrifying video shows moment train slams into movie crew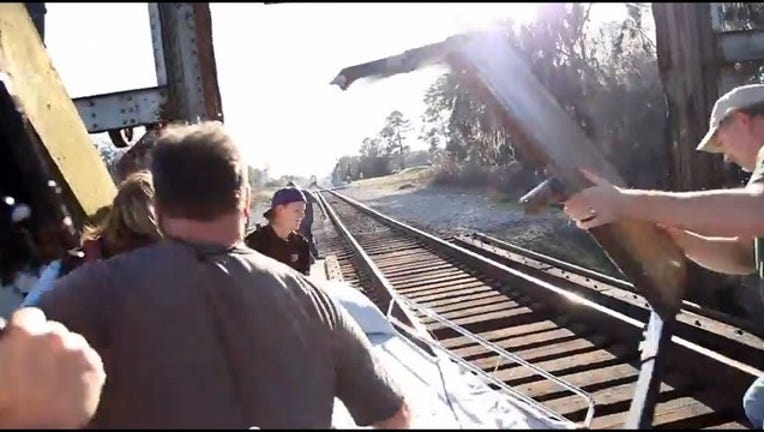 article
This week the director of the movie "Midnight Rider" pleaded guilty to charges related to the death of a crew member while filming in 2014. Now, video released in the trial shows the terrifying moment of impact.
The video, which was captured by a videographer, is not graphic, but shows the crew scrambling to get off of the tracks as the conductor blares the horn in desperation.
Sarah Jones, a 27-year-old assistant camera operator, was killed. Several others were injured. Director Randall Miller pled guilty to charges Monday morning in Georgia, and the Los Angeles Times chronicles the entire case.
Mobile app users can click here to watch the video.