Testimony recalls day deputy was shot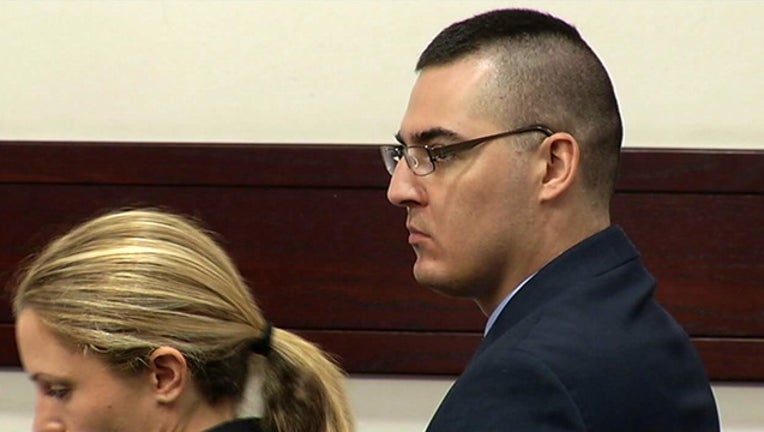 article
TAMPA (FOX 13) - The jury was gripped by every word coming from Hillsborough Deputy Lyonelle De Veaux as she described her brush with death during her encounter with defendant Matthew Buendia during a domestic call.
"I realize I had been shot," Deputy De Veaux testified.
Buendia's girlfriend at the time, Jessica Gipson, witnessed the shooting while sitting in the patrol car and thought she was next.
"I saw her fall and then I looked back at Matthew.  I lay down in the car and squeeze my body as much as I could between the officer seat and my seat to protect my vital organs because I knew he was going to shoot me and I knew I couldn't get out, I couldn't protect myself," said Gipson.  
Instead, Matthew Buendia went back inside and called his father to tell him what happened.  Moments later, his dad made a frantic 911 call:
"This is Richard Buendia. I am not in Tampa. I just received a call from my son Matthew Buendia and he called and said he was going to blow his brains out.  He said he shot at an officer.  Oh God, please don't let him take his life," pleaded the elder Buendia.
Richard Buendia told the operator his son has issues. "He is 25, he's a former Marine, he suffers from post-traumatic stress syndrome."
And that's a theme the defense will keep replaying for the jury -- that after three tours in Iraq and Afghanistan, he came home a broken man and didn't know where he was or who he was shooting at.
At times, the emotional testimony of the day appeared to get to Buendia, who reached for a tissue.
He is facing attempted murder charges and, if convicted, he faces life in prison.