Tow shop owner shot man who refused to wait for vehicle, deputies say
MULBERRY, Fla. - The owner of a towing company is behind bars, his brother has been rushed to the hospital, and a customer is dead after an argument turned deadly Monday night.
The ordeal started off in a mobile home park in north Lakeland. Polk County detectives say Juan Barosso did not have the right decal on his vehicle, so it was towed to Strapped Transport Towing and Recovery in Mulberry.
After paying his bill, Barosso was told he'd have to wait for his car. That's when, investigators say, he got into an argument that quickly escalated.
"The tension just started ratcheting up," said Scott Wilder, spokesman for the Polk County Sheriff's Office.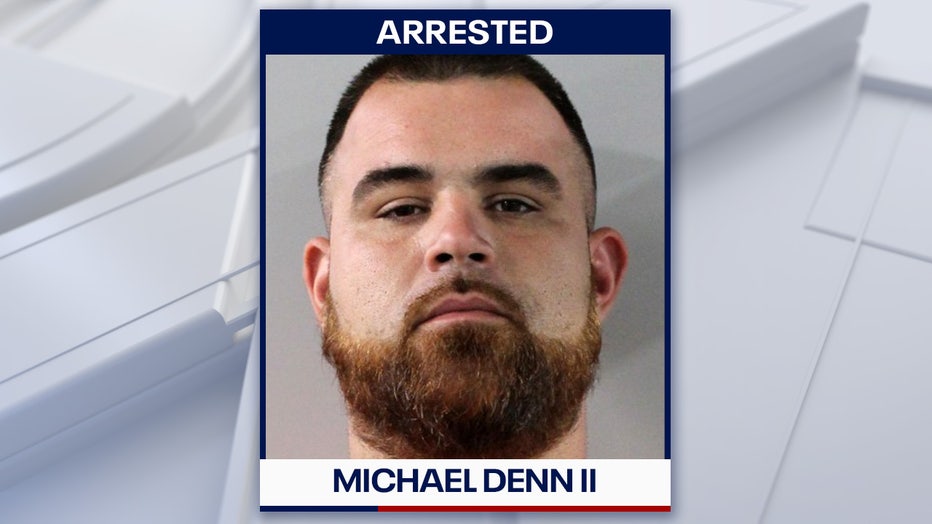 Marshall Denn, the towing company owner's brother, punched Barosso. As retribution, Barosso ran Denn down with his car.
Things turned even more chaotic. When Barosso got out of his car and ran, investigators say Michael Denn II, the owner of the company, shot him as he was trying to flee, killing him.  
Marshal Denn was taken to the hospital to be treated for his injuries. Michael Denn was arrested and charged with second-degree murder.
"If people are hot and angry and there is a threat of physical violence, call law enforcement. We'll come and help settle things down," said Wilder. "Don't take the law into your own hands."