TSA catches python hidden in computer hard drive at Miami airport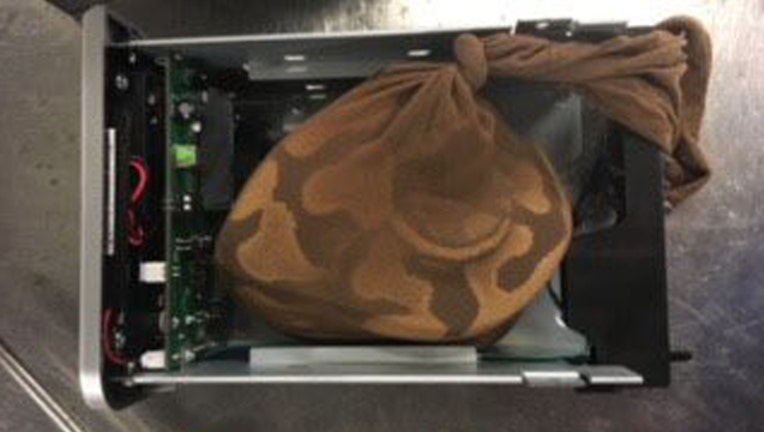 article
MIAMI (AP) - A man attempted to board a plane at the Miami International Airport with a live python concealed within a hard drive.
The smuggling attempt occurred on Sunday. Citing Transportation Security Administration, the Miami Herald reports officers screening luggage at the Miami International Airport found an "organic mass" inside a checked bag. TSA spokeswoman Sari Koshetz says that discovery meant the bag was examined by a bomb expert, who uncovered the live snake in the hard drive.
She says the snake was "obviously not an imminent terrorist threat" but its interception prevented a possible wildlife threat. The passenger was fined, and the snake was taken into custody by U.S. Fish and Wildlife Services.
The flight was heading to Barbados, but neither man nor snake went on board. The man's name was not released. It's unclear how much he was fined.
According to the Miami Herald, it's not the first time a passenger tried to sneak an exotic animal onto a plane. In 2011, a man strapped snakes and turtles to his body at the Miami airport. In 2012, a woman tucked a snake into her bra at the Fort Lauderdale-Hollywood International Airport. Both animals were confiscated.