Twitter user eerily predicts World Series Game 7 two years ago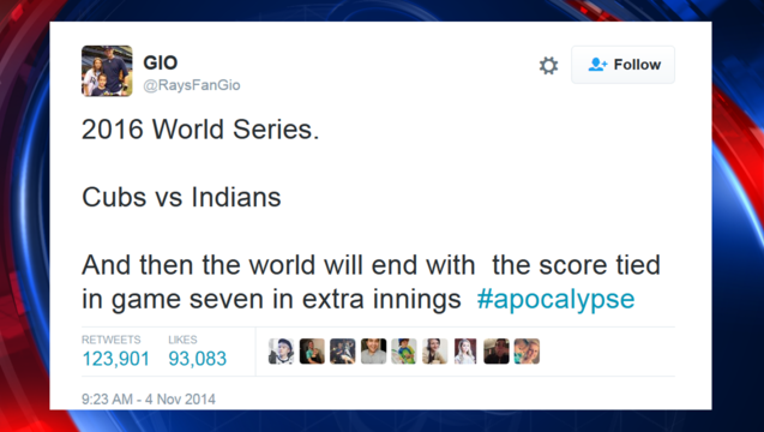 article
A Twitter user by the name @RaysFanGio made a crazy prediction in a November 2014 tweet that actually came true for the most part.
"2016 World Series. Cubs vs Indians.  And then the world will end with the score tied in game seven in extra innings. #apocalypse" Gio tweeted in Nov. 4, 2014.
Coincidentally, the Chicago Cubs did face the Cleveland Indians in Game 7 of the 2016 World Series. The game even went into extra innings before the Cubs ultimately claimed the victory in an 8-7 win, ending a 108-year drought.
"I tweeted it the day Maddon signed with [the] Cubs," Gio told BuzzFeed. "And I knew the Indians had great young staff."
The rest of the tweet (thankfully) did not come true. At last check, the world has not ended.
Gio's tweet has been reshared hundreds of thousands of times.