USF police say student burglarized Registrar's Office, fled country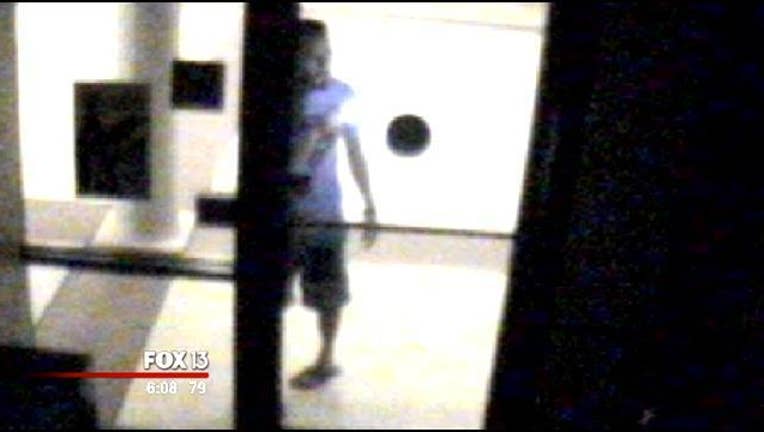 article
Call it the curious incident of the crime in the nighttime. 
Something happened on the University of South Florida campus on around 2 a.m. on June 27. Apart from a vague document on USF Police's website asking for help identifying a "person of interest" in a theft and burglary, USF hadn't said anything about it. The alert was posted 19 days after the crime occurred. 
There was more to it. 
USF officials now confirm the burglary happened in the Registrar's office, the campus clearinghouse for sensitive student information - everything from schedules and grades to identification numbers. They also have a suspect: a student who left the country after stealing a hard drive and blank transcript papers. 
University officials say they didn't publicize the crime because they determined student information was safe. 
"It was relatively quickly into the investigation that Information Technologies was able to tell us there's nothing at risk there," said USF assistant chief Chris Daniel, who added the university stores most data on a central server. 
"We didn't feel there was a need to put anything out. It did not meet the standards of any of the federal notification guidelines," Daniel said. 
After receiving a public records request for records about the crime, university officials initially refused to release anything, claiming the law didn't require them to do so. "This information is active criminal investigative information which is exempt," USF said in an email. 
Florida law makes it clear the public has a right to see crime reports, and that only the portions considered "active criminal investigative or intelligence information" could be withheld from public view. 
When FOX 13 asked to explain the decision to withhold the crime report from the public, USF released a redacted copy of the 13 page document. 
It does not say how the suspect broke into the building, but police confirmed there was no broken glass at the scene. 
Police had responded to several alarms in the area that night, but hadn't found anyone, Daniel said. 
"We were called that Monday morning when everyone returned back to work, noticed things were out of place and determined one of the computers was malfunctioning," Daniel said. 
USF says the information that could be obtained from the hard drive was limited to three people. 
"With the exception of one individual, a USF current employee and former student, USF's investigation determined that the drive did not contain any sensitive information belonging to other students, staff, or faculty," the university said in a statement. 
FOX 13 has also learned there are surveillance videos of the incident, which the university has indicated it will not publicly release. 
"Surveillance tapes from a security system for a public building constitute information which reveals a security system which is confidential pursuant to sections 119.071(3) (a) and 281.301, Florida Statutes," the university said in response to the records request. 
The university's crime alert included still shots taken from the security system the night of the burglary. 
Investigators sent forensic evidence to a Florida Department of Law Enforcement lab for testing. USF police say they're waiting on those results to confirm the suspect's identity, but police say they know who it is. 
 
"We do know that he's out of the country now," Daniel said. "We have had some communication with him and we're hoping when he returns we can further engage."