WATCH: Girl cries tears of joy at news of meeting Trump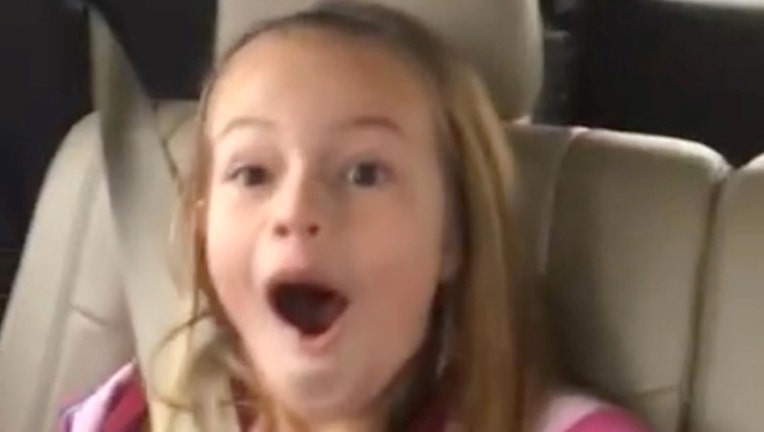 article
CHICAGO (FOX 32 News) - In a reaction normally reserved for a child being told they're going to Disney World, one 9-year-old Maine girl's response to learning she's going to see Donald Trump has gone viral.
Ava Lovley's parents recently surprised their daughter with the news during a car ride and the little girl was overwhelmed with emotion.
"Guess what we're going to do on Monday?" Ava's mother asks. "We're going to see Donald Trump in person in New Hampshire."
"Are you serious?" Ava yells.
When her mother Kim confirms the news, Ava bursts into tears of joy at the realization she's going to see the GOP presidential candidate.
"Oh my word!" she says as tears begin streaming down her face.
Kim Lovely told the Washington Post the family isn't political but her daughter has been following Trump's campaign since he announced his candidacy.
"She said she loved his hair and that he speaks his mind," Kim Lovely told the Post.
After attending Trump's rally in Farmington, N.H., on Monday, Ava's dad Jason took to Facebook.
"Ava had the Best time!!!," Jason wrote. "She enjoyed every minute!"