Website offers discount cards for Tamiflu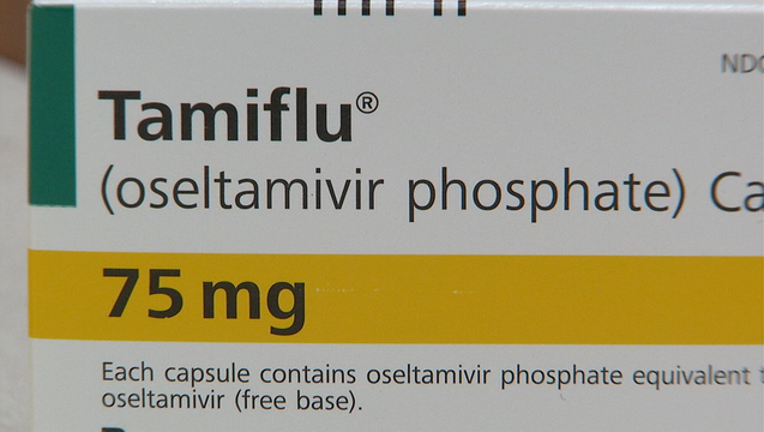 (FOX 13) - Widespread flu activity has people around the country scrambling for flu shots and Tamiflu.
After a Texas teacher's death was caused by flu complications, her widower told local news outlets his wife was reluctant to fill her prescription for Tamiflu after learning it would cost $116, but there is help for those who do not have insurance or otherwise can't afford the medication.
Tamiflu makers do not offer manufacturer's coupons, but there are still ways you can save on the prescription.
Most pharmacies fill prescriptions with the generic version of medications unless a doctor or patient requests the name brand. If in doubt, ask your pharmacist for Tamiflu's generic, oseltamivir.
A website called GoodRX can help you find the best deal in your area on brand name and generic drugs.
According to the site, name brand Tamiflu costs between $175 and $220 for patients without insurance. The generic oseltamivir is between $110 and $165.
But in addition to finding the best price, GoodRX makes coupons and discount cards available for each pharmacy location, cutting the price of generics down to about $55 and the name brand to $140.
The GoodRx cards are completely free and offer discounts on hundreds of medications. To get one, just visit the company's website, look up your medication and print the discount, or show it to the pharmacist on your phone.
For those who have insurance, prices will vary from company to company, but will typically be lower than the cash price.
There are also many other drug discount programs, but since it's flu season, we focused on the price of Tamiflu and GoodRX had the best discounts we could find.  We suggest asking your doctor, pharmacist, or insurance provider for ways to get the best deals in your area.
Link: goodrx.com