Winter Haven police warn of fake lottery scam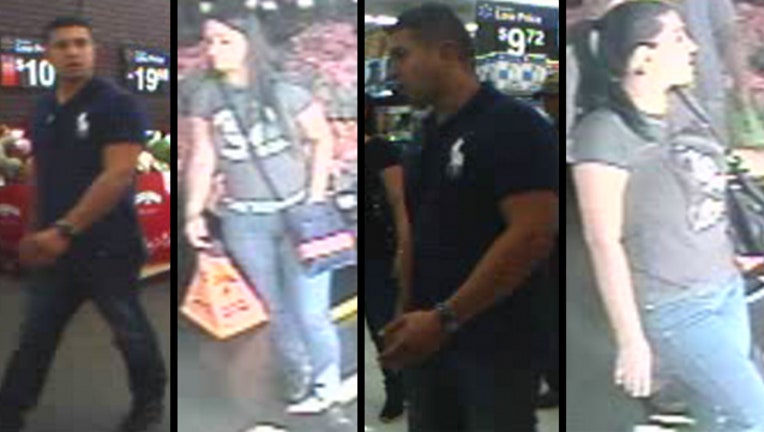 article
WINTER HAVEN (FOX 13) - Winter Haven police are warning its residents of a lottery scam, and to be on the lookout for the two suspects.
On Friday, around noon, a 58-year-old victim was shopping in the pet food aisle of Walmart located at 355 Cypress Gardens Boulevard. He was approached by one suspect, a Hispanic male, who appeared to be in his mid-twenties, according to police. The suspect asked him what type of food he would recommend for a puppy. Afterwards, the second suspect, a Hispanic female, approached them and began a new conversation. 
The female suspect explained she won $700,000 from a Florida Lottery ticket, but couldn't cash it because she was illegally in the country, according to a media release. The male suspect allegedly called the Florida Lottery offices and a female answered the phone and verified it was a winning ticket, but the investigation found it was not. 
Winter Haven police said the female suspect told the victim and the male suspect she would split the money with them, but required $5,000 in order to pay off her boss who knew of her illegal status, and was afraid of him.  The victim offered $1,700 and the male suspect said he can come up with the rest.
The suspect and victims left Walmart and went to the victim's home, investigators said. The victim retrieved money and they all drove back to Walmart. While in the parking lot, the female suspect complained of stomach pains. The victim entered Walmart to buy her juice, but when he returned the suspects, his money, and his cell phone were gone.
A similar incident occurred on October 23, but the female suspect asked an elderly man about a real estate office, however there was a "language barrier," according to Winter Haven police's media release. The male suspect approached them offering to help translate. Through translation, the female suspect told the elderly man of her winning ticket and during the phone call with a supposed Florida Lottery representative, the man became suspicious when asked about his bank information. He refused to give out his information.
Police said no one was physically injured, but it is unclear if the same suspects were involved in both incidents. 
The suspects are described as Hispanic in their early to mid-twenties. The male has a dark skin tone, about 5'9" tall and has short curly black hair. The female has a light skin tone, approximately the same height, but with long black hair and a black tattoo on her right shoulder.
Anyone with information is asked to call Heartland Crime Stoppers at 1-800-226-8477.