Pedestrian on scooter seriously injured after being hit by car on Bayshore Blvd in Tampa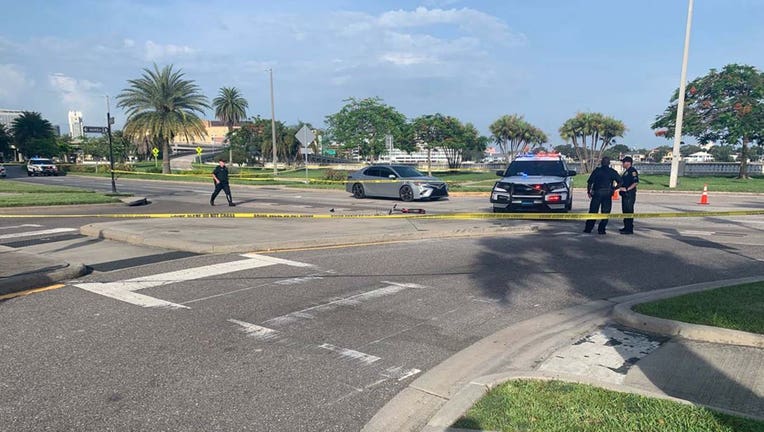 article
TAMPA, Fla. - Investigators said they are trying to identify a pedestrian on a scooter who was seriously injured after she was hit by a car on Bayshore Boulevard near South Magnolia Avenue in Tampa on Tuesday.
The woman, whose age appears to be anywhere from 16 to early 20s, was rushed to the hospital after the crash Tuesday afternoon, the Tampa Police Department said.
Police said the victim was riding a scooter when she tried crossing the road. That's when she was hit by a car in the southbound lanes of Bayshore Boulevard, Tampa police said.
Officers did confirm the driver of the vehicle involved remained on scene and is cooperating with the investigation. 
Courtesy: Tampa Police Department
The department released pictures of a band the woman was wearing on her left middle finger at the time of the crash, along with the electric scooter she was riding. 
They said she was wearing blush-colored Lululemon leggings and a matching colored sports top with all-white Nike sneakers, size 6Y.
Investigators said she is about 5 feet 7 inches tall and weighs 130 pounds, with medium-length curly black hair and green eyes.
Anyone with information is asked to call the Tampa Police Department.