Guerrero, Jays pound MLB-best Rays 20-1, score 10 off position players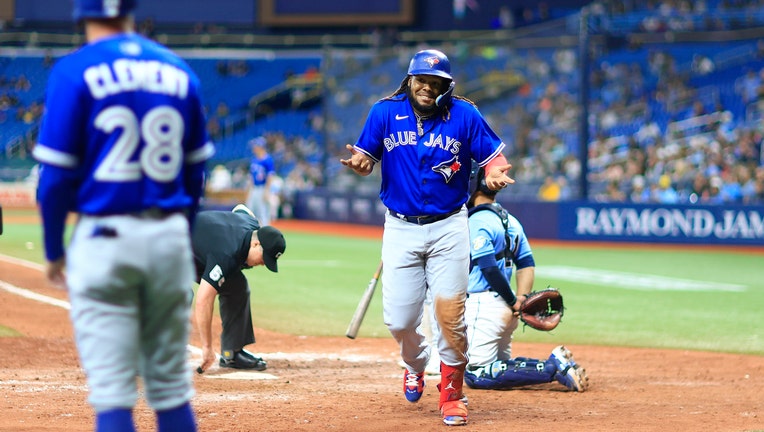 article
ST. PETERSBURG, Fla. - Vladimir Guerrero Jr. had six RBIs and the Toronto Blue Jays stopped a five-game losing streak with a 20-1 rout of the Tampa Bay Rays on Tuesday night, scoring their last 10 runs off position players.
Guerrero put Toronto ahead with an RBI single off Taj Bradley (3-1) in the first, had a run-scoring single in the fifth that opened a 10-0 lead and hit a 423-foot grand slam in a nine-run ninth against Luke Raley.
All 12 Toronto batters in the game had hits, and the Blue Jays finished with 27 hits — their most since getting 29 against Boston in a 28-5 win last July 22.
Tampa Bay entered with the second-fewest runs allowed in the majors at 170 and gave up its most since a 20-8 loss at Boston on Aug. 11, 2021.
George Springer had four hits, and Bo Bichette, Whit Merrifield, Guerrero and Danny Jansen had three apiece. Springer hit his seventh homer, a solo drive in the third.
José Berríos (4-4) allowed one run, five hits and two walks, striking out five.