10 Questions (and answers) about the Chrysler buyback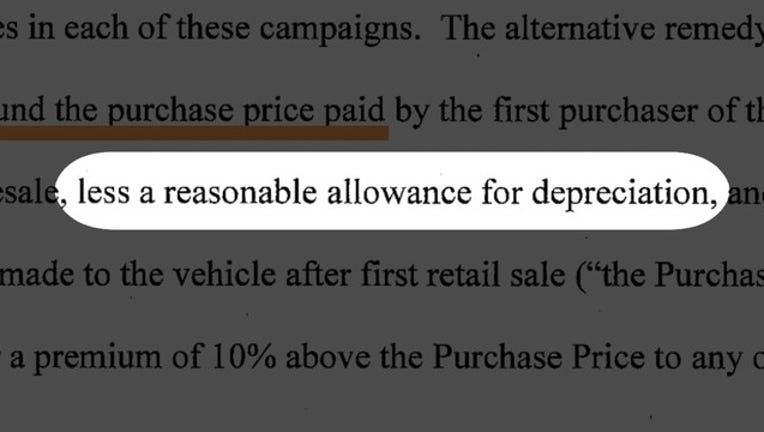 article
Fiat Chrysler has admitted it mishandled safety recalls and has agreed with the federal government to buyback many recalled vehicles, including Dodge trucks and Jeep SUV's. It will even pay more than market value for them.
We posed 10 questions about the unusual new program, which includes options beyond the buyback.
1.)           How many vehicles are eligible for the buyback?
Chrysler says 193,000 vehicles are covered under its agreement with the National Highway Traffic Administration.
2.)           How will I know if my vehicle is eligible?
Chrysler says it will notify owners by U.S. mail. The company's deal with the government requires that those notices arrive within about two months.
3.)           Must I sell my recalled vehicle?
No. You have three choices: a.) keep it and do nothing (not recommended); b.) accept a cash-card incentive to get the vehicle repaired; or c.) let Chrysler buy back the vehicle. (Your actual options will vary based on your model.)
4.)           How much of a 'premium' will Chrysler pay me for my car?
Chrysler says it will pay 10-percent above its current value.
5.)           Who decides how much my vehicle is worth?
Chrysler does.
6.)           How will Chrysler determine how much my vehicle is worth?
A spokesman said that part of the program in still being developed. The NHTSA agreement says Chrysler will refund the original purchase price minus "a reasonable allowance for depreciation." For older models, the depreciation deduction could be significant.
7.)           If I already repaired my recalled vehicle, am I eligible for buyback or the repair incentive?
No. The agreement only covers vehicles that remain unfixed.
8.)           Chrysler said it would offer a cash card to encourage repairs instead of the buyback. How much?
$100.00
9.)           How will the National Highway Traffic Safety Administration spend the $70 million cash fine that Fiat Chrysler must pay?
We did not receive an answer to that question Monday.
10.)        Does Chrysler expect to take a financial hit due to the agreement?
No. The company said in a statement that the cost of fulfilling the agreement will not be "material to its financial position, liquidity or results of operations." In fact, it is common that owners who visit dealers for recall service very often end up buying new vehicles. Chrysler expects this. The company also has the option or repairing and then re-selling the recalled vehicles it buys back, which could offset the cost of the program.