2 Tampa men killed during hike along Utah-Arizona border after canyons flood
Two Tampa men were found dead and another was rescued after floodwaters poured into a slot canyon near the Utah-Arizona border, endangering a total of three groups of hikers who had to be hoisted out by helicopter.
The Kane County Sheriff's Office said Ed Smith, Jeff Watson, and Bill Romaniello set out for a 45-mile hike last Friday in the Buckskin Gulch along the Utah and Arizona border. It's the longest slot canyon in North America and a popular hike for locals and tourists. The hikers were on a multiday trek from Wire Pass to Lees Ferry through Buckskin Gulch's sandstone features that include multiple narrow slot canyons.
The men planned to finish the hike over the weekend, but when one of their spouses hadn't heard from them by Monday morning, search crews were dispatched.
The "atmospheric river" storms that swept parts of the western United States last weekend raised the water level in the canyons before additional floodwaters spilled into the slot canyons early this week.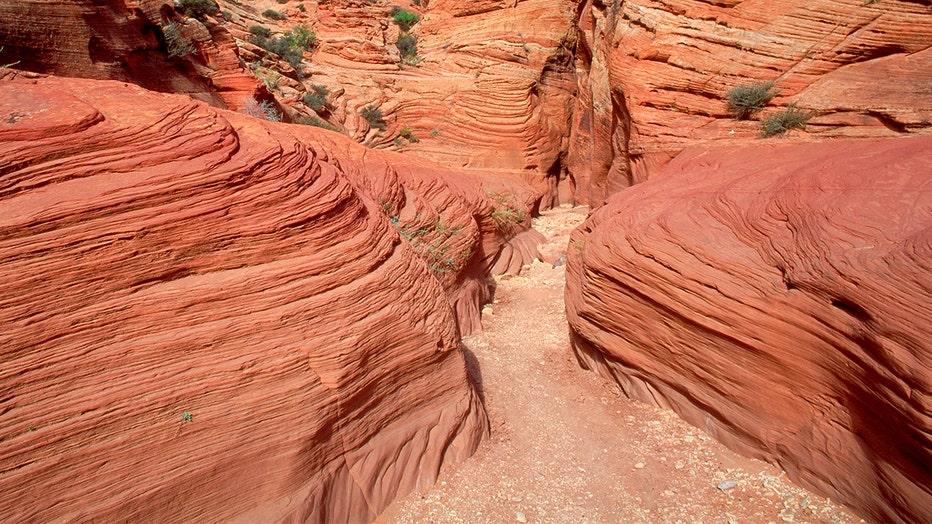 Photo by: MyLoupe/Universal Images Group via Getty Images
"The conditions were above and beyond what anybody expected," said Kane County Sheriff Alan Alldredge.
During an interview with KSTU in Salt Lake City, he said a place like Buckskin Gulch is the last place you want to be when that happens.
"It's almost like being in a cave that just doesn't have a roof. You're trapped. You have nowhere to go," he explained.  "These thunderstorms can pop up on you what you could call micro scales. You know, there could be one isolated thunderstorm over one canyon And there might have been a 10 or 20% chance of rain that day. And that can happen almost every day in the summertime."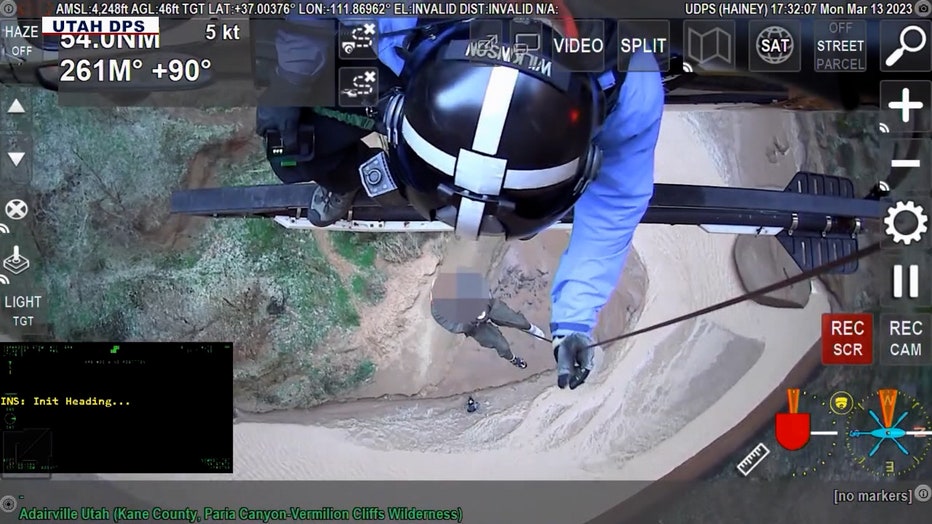 View of the helicopter rescue
Authorities continued to search for a missing hiker as weather forecasts predicted additional rain Wednesday. Video from the agency shows the rescue of Smith on Monday evening. He's seen lying on his back, waving his arms.
READ: Seminole Heights woman to share story of battling terminal brain tumor at 5K aimed at funding research
Crews hoisted him up and took him to the hospital. He had been exposed to the elements for days and was suffering from hypothermia.
Smith told rescuers that on Saturday, the trio was hit by a flash flood, carrying them downstream and separating them.
Crews found Romaniello's body Monday night. Jeff Watson was found dead Wednesday.
The Utah Department of Public Safety helicopters helped extract 11 other people Tuesday who were stuck in frigid floodwaters and had called for help.
The Associated Press contributed to this report