16-year-old arrested after shooting at Tampa police officers, officials say
TAMPA, Fla. - Two teenagers have been arrested after one fired a gun at three Tampa officers, police said. The other young suspect had warrants out for his arrest in an unrelated crime.
The officers were patrolling the 3600 block of 54th Street when the shooting occurred Tuesday evening. The officers were in plainclothes and driving an unmarked vehicle on 54th Street while a group was gathered outside a home, according to the police department. That's when the bullets start flying, striking the front of the vehicle.
The group separated and all – including the suspect – fled on foot, police said.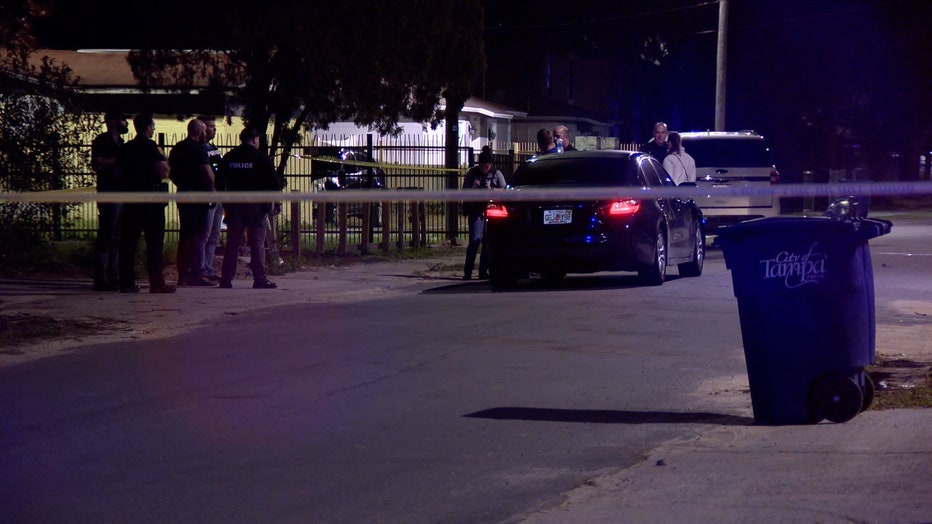 By Wednesday morning, detectives announced an arrest after speaking to neighbors and witnesses who came forward with information. A 16-year-old was identified and arrested. He faces charges of aggravated assault with a deadly weapon. Police said a firearm was located at a nearby home because the teen tried to conceal it.
READ: Young Bradenton suspects arrested for shooting BB guns at Manatee County school buses, deputies say
Another teen, a 17-year-old, was with the shooting suspect at the time of his arrest. It turned out the 17-year-old had active warrants out for his arrest for charges of aggravated battery, robbery with a firearm, and attempted murder. Police said the warrants are unrelated to Tuesday's shooting.
Anyone with additional information on the shooting is asked to call the Tampa Police Department at 813-231-6130.