Alligator scares women tubing down Florida river: 'It's hissing at her'
FORT WHITE, Fla. - An alligator catching some rays on a log gave three women quite a scare as they approached the relaxing reptile while floating down a Florida, river on inner tubes.
The women were on the Ichetucknee River, which is near Fort White, Florida when they spotted the alligator. 
Video shared on TikTok by Carole Chapuis shows her friend drifting into the log where the alligator had perched itself. 
READ: Alligator attacks man in Florida, bites his leg off, officials say
In the video, Chapius can be heard saying, "It's hissing at her!"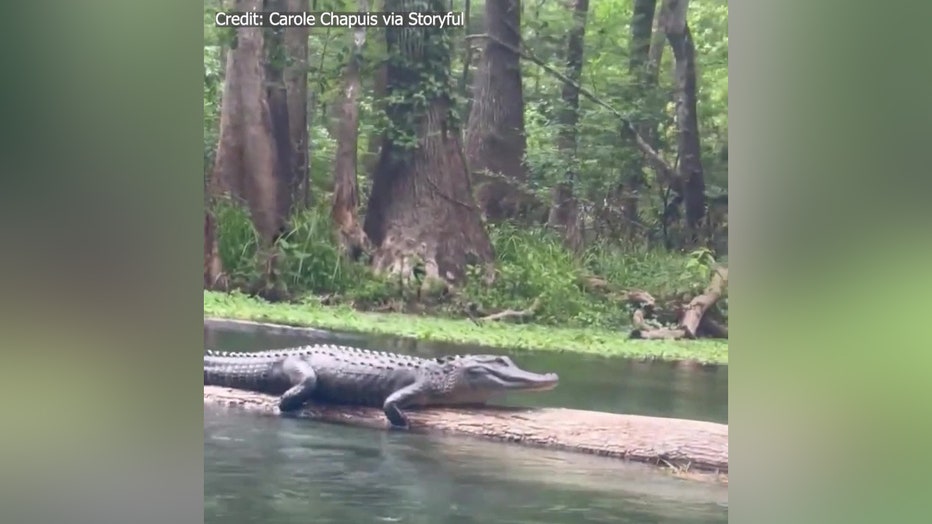 The woman is seen kicking off the log to get away from the animal.
"I've never seen a gator on the Ichetucknee ever!" the woman exclaimed. 
READ: So Florida: Massive alligator crushes through metal fence at Florida golf course
Chapuis told Storyful that she believed the animal was protecting its nest.
"Alligators normally go into the water when approached to get away from humans," she said. "Chances are she was a mama gator protecting her nest that was close to her somewhere."