Alonso High flag football player earns gold at junior world championship
TAMPA, Fla. - Fresh off the program's third state title, the Alonso High School flag football team is already back on the field for summer workouts. 
"You celebrate, the school year is over, and then you're thinking of how you're going to re-start again," explained the Ravens head coach Matt Hernandez.
Among the flock of Ravens on the field this summer is star receiver Makenna Sturgis.
READ: Sickles High state champion takes his talents to Gainesville
While Sturgis may just be heading into her junior season, the receiver is starting to prove that she is not just one of the best on the field, but any field – anywhere in the world.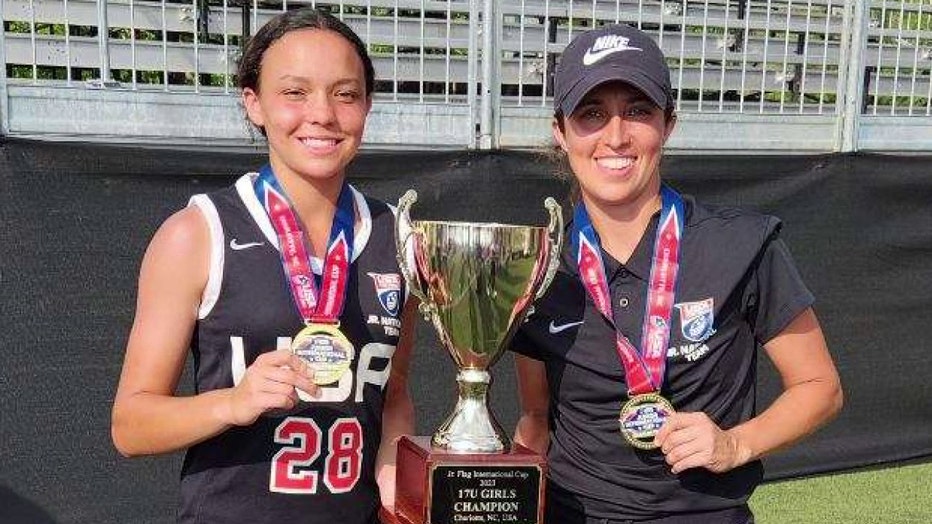 "Makenna is the most dynamic athlete I've ever coached in 17 years," said Hernandez. "Everybody kind of says that [they] have a special kid. This one is pretty different." 
As a lifelong softball player, Sturgis is already being recruited by several Division I schools but decided to give flag football a try when she started her freshman year at Alonso High.
"It was a new sport to me," said Sturgis. "So, I went out for the first practice, and I'm here now." 
SPORTS: NBA veteran Kevin Knox inspiring younger players back home at Tampa Catholic
This summer, however, Sturgis planned on traveling the country with her softball team. 
She did, however, have to take a brief leave of absence from the diamond after she was selected to represent her country in the flag football U17 World Championships.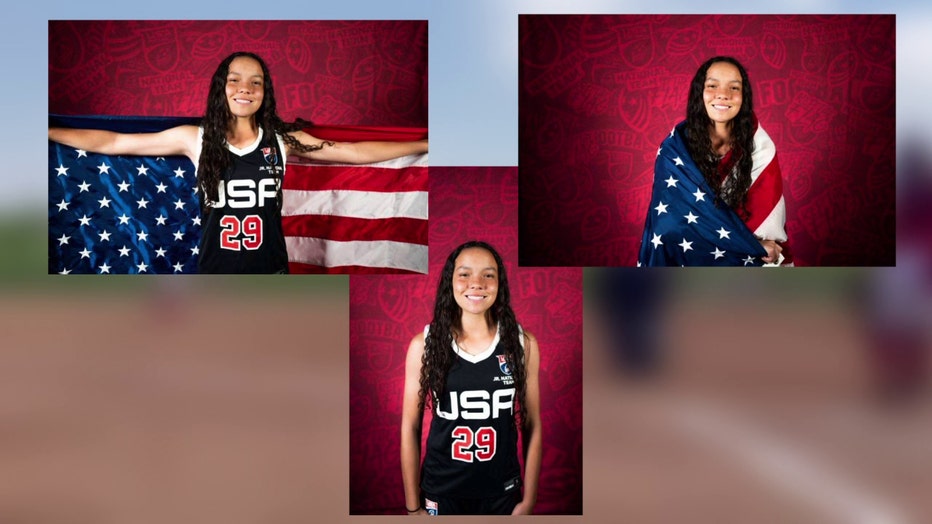 In the end, Makenna and Team USA would go on to win gold as the junior from Alonso scored a touchdown on the opening play of the gold medal game against Japan. 
"It felt amazing representing girls all around the world," Sturgis said. "It felt great just being able to score a touchdown in that important of a game." 
Adding a gold medal to her state championship medal, this softball player turned wide receiver is building herself an impressive trophy case. 
MORE: Sickles High baseball team delivers first state title in program history
"Whether it's in flag [football] or in softball, we're just proud of her, because she's the kind of kid you're just always proud of," said Hernandez. 
One thing is certain, however. Whether she is on the diamond or the gridiron, Sturgis will make her mark.