Bark Box offers free pet supplies to prevent dog homelessness
DUNEDIN, Fla. - A Dunedin non-profit is helping to find forever homes for dogs by finding a way to take a bite out of dog homelessness.
"So curious, so curious about everything," Jennifer Parker's dog, Grey, has her nose to the ground. "Oh, my gosh there has been a lot of dogs here. I can smell all them." 
Parker adopted Grey five years ago from Rescue Not Retail Dunedin. A local animal rescue and adoption service in Dunedin in Pinellas County. 
"We had just recently lost our last dog, and we knew that we wanted another dog," said Parker. "We were ready, even though it was only a few weeks later. And we definitely wanted to rescue because we believe in adoption." 
The non-profit is headed up by Amanda Atteniese. She started the grass-root in 2017. 
READ: Study reveals best way to speak to your dog
"We work primarily to try and keep animals out of shelters, and we also do a very big spotlight on homeless veterans in the area to help them and their service animals," Atteniese said.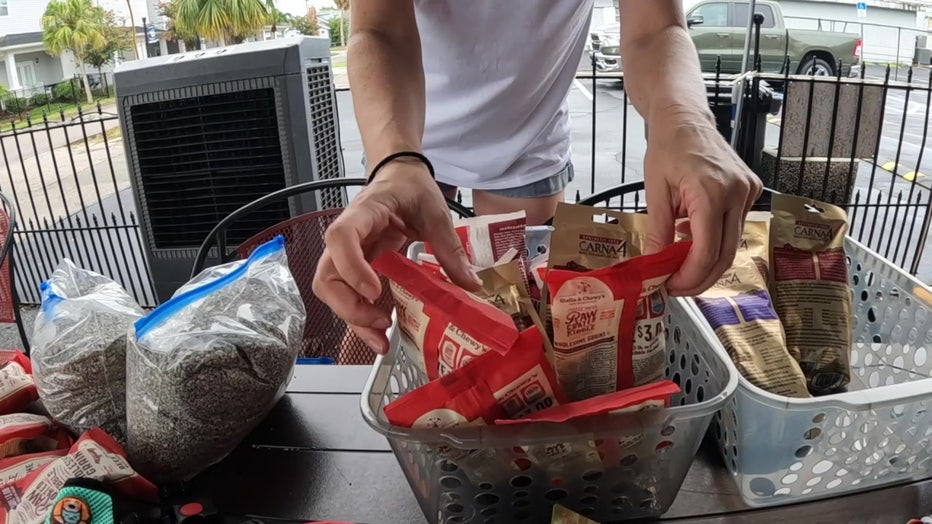 To help keep animals in their homes and out of the shelter, Atteniese came up with the idea to start a Bark Box. A wood box full of pet food and supplies that animal owners can take for free. 
"You've got dog food, cat food, cat litter. We'll do toys, treats, bowls, leashes, harnesses, pretty much anything we have in there," said Atteniese. "And if your animal needs it, we're going to try and supply it." 
READ: Lost dog's escape leads to heroic rescue of elderly man on National Dog Day
Bark Box has anything that your pet might need, and it's open 24/7.
"It's going amazing. We're having to restock it about every two days, and it's for dogs, cats. If we get anything for hamsters, you know, we work a lot off of donations," Atteniese explained. 
Atteniese is hoping by providing free food and supplies that it will help owners keep their pets.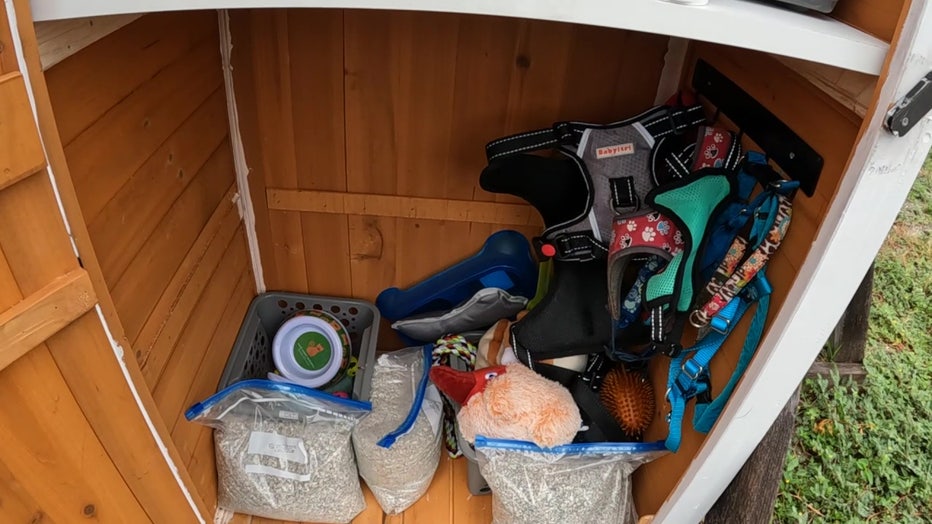 "You know, maybe our shelters won't be overrun. And I know that's a hard, it's a hard thing to wish for. But if we can just help one person and one animal not end up there, I think we've done a really good job," Atteniese added.
For Parker, having a dog means having a loving companion for life.
"Unconditional love. I mean, they just think you're the greatest thing in the whole wide world. And you should spend every day trying to be who your dog thinks you are," she said. 
The Bark Box is located in front of Bauser's Bar in Dunedin. For more information, click here.