Big Cat Rescue lioness plants a big, wet one on camera in sweet video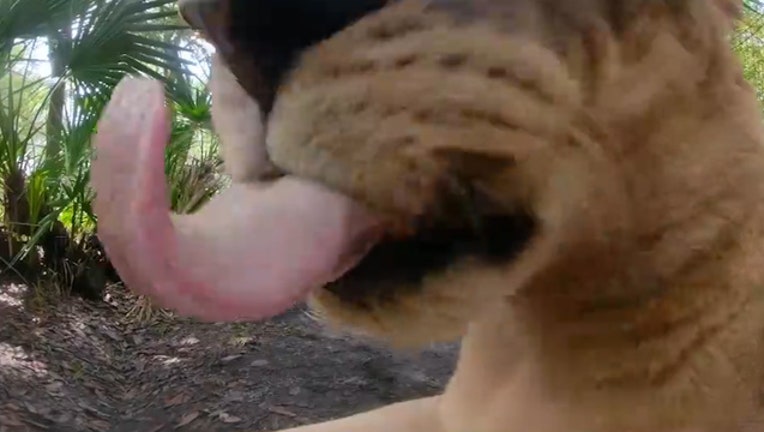 TAMPA (FOX 13) - A lioness shared her love for the camera by planting a big, wet one right on it. 
Big Cat Rescue in Tampa shared sweet 360-video of their lioness, named Nikita. She can be seen licking the camera multiple times, while also showing off her teeth.
"Watch closely to see inside her gigantic mouth full of razor sharp teeth," the rescue wrote on its Facebook page. "We might need a new GoPro Fusion when this is done."
Nikita had a rough past. According to the Big Cat Rescue's website, she was found chained to a wall in a crack house in Tenessee, during a drug bust. They said she was severely malnourished. Nikita was declawed while at Nashville Zoo.
"Though we wish she had the freedom she deserves," the website said, "we're so happy that she survived her earlier ordeals to enjoy the blissful days we try to provide for her here."