Business owner awards 'employee of the week' to dogs he meets on job site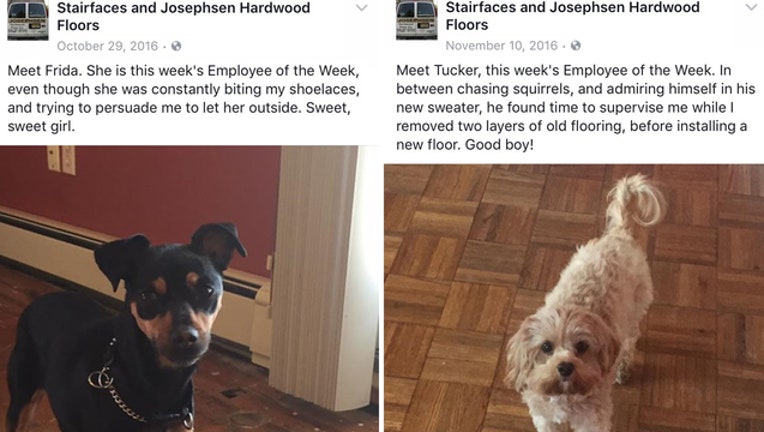 article
NORTHFIELD, Nj. - A son's viral tweet of his dad's business awarding dogs "employee of the week" has the internet screaming, 'they're all good dogs.' 
Fred Josephsen from Northfield, New Jersey, is the proud owner of Stairfaces and Josephsen Hardwood Floors and he loves animals— and they always love him right back. 
His son Dillon Josephsen told FOX 5 that when his dad launched the company Facebook page he began posting "employee of the week," featuring the good dogs he met while installing floors.
The company's most recent "employee of the week" was awarded to Ralph!
Dillon told FOX 5 he's been doing this for years. So when he tweeted a few screenshots of some doggos, he was not expecting for it to blow up. 
Because not only did Dillon's tweet garner over 100,000 retweets-- and counting-- his dad's company page went from 200 likes to over 14,000!
According to Dillon, hundreds of people have swamped the business Facebook page.
"So many people left so many amazing reviews just about how great his page is and how the finished photos of floors look," Dillon told FOX 5. 
Dillon says the family hopes this will help the flooring business-- we're pretty pawsitive it will!