Cat 'selfie' photo goes viral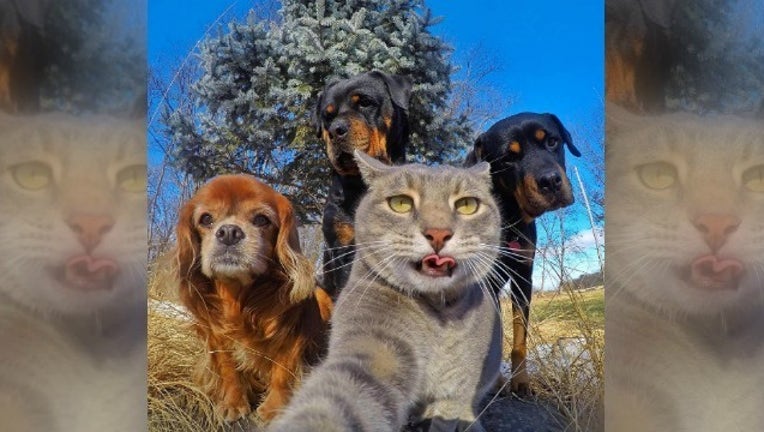 article
A cat is going viral for his impressive "selfies."
The feline named Manny has been dubbed the "Selfie Cat" after apparently taking awesome pictures of himself.
One of his "selfie" pictures posted on Instagram has garnered nearly 20,000 likes.
In case you're wondering how Manny takes such perfect pictures, his owner says he gives Manny a little help.
"I would occasionally take GoPro pics of my dogs on walks, and Manny would run up and try to take the camera from me; the camera was on continuous mode, so once I saw the "selfie" files I started laughing.
His owner said Manny "thinks he's a dog and is very inquisitive." 
Manny has 257,000 followers on Instagram.