Coastal Cleanup aims to keep Tampa Bay beautiful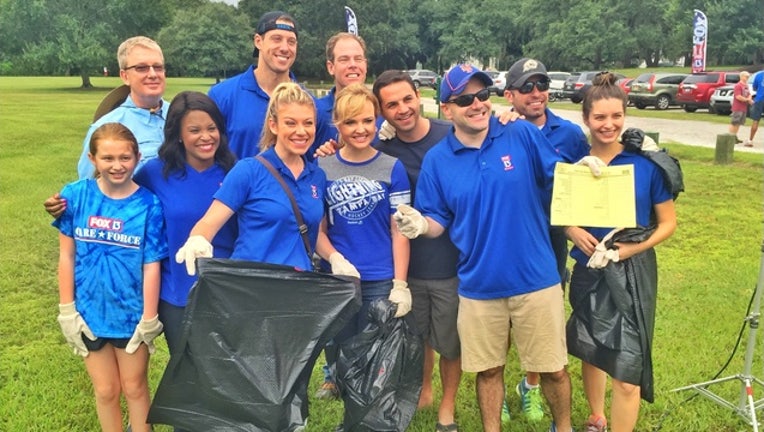 TAMPA (FOX 13) - FOX13's Care Force partnered with Keep Tampa Bay Beautiful for the annual Coastal Cleanup event on Saturday.
The FOX13 team gathered at Tampa's River Tower Park to clean up the area Saturday morning.
The Coastal Cleanup initiative is taking place across the Tampa Bay region. It's part of the Ocean Conservancy's International Coastal Cleanup.
In Hillsborough County, more than 4,000 volunteers are expected to clean up 65 different locations, including parks, beaches and recreational facilities.
Officials said the garbage and litter collected helps provide global and local perspectives on the health of the Tampa Bay area.