Convicted sex offender captured by Highlands County deputies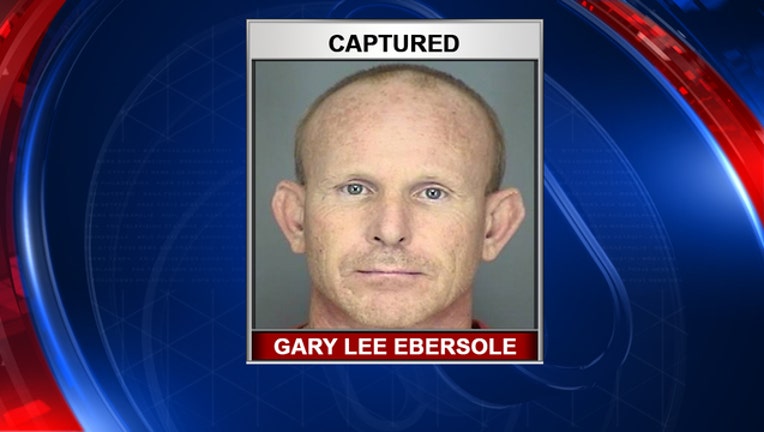 SEBRING (FOX 13) - A sex offender has been captured after cutting off his ankle monitor, according to detectives.

Highlands County Sheriff's Office were looking for Gary Lee Ebersole, a convicted sex offender, since Monday morning. He was going to be arrested for violation of probation, but fled after cutting off his ankle monitor, according to the agency.

RELATED: Highlands County deputies search for sex offender
K9 deputies tracked him down in a wooded area that was covered with water from recent storms, according to a press release. They chased Ebersole into a patch of palmettos just north of U.S. 98 near Nine Mile Grade. When he refused to come out, one of the patrol dogs caught him by the leg and held up until deputies detained him. 
Authorities said they received a tip on Wednesday of his location, but a strong thunderstorm hindered their search and it was suspended at sunset. The search resumed Thursday morning, which led to his arrest.
Ebersole will face charges including: violation of probation, failure to report vacating his permanent residence, tampering with an electronic monitoring device and grand theft of the ankle monitor.