Courtney Campbell Causeway reopens after crash leaves car overturned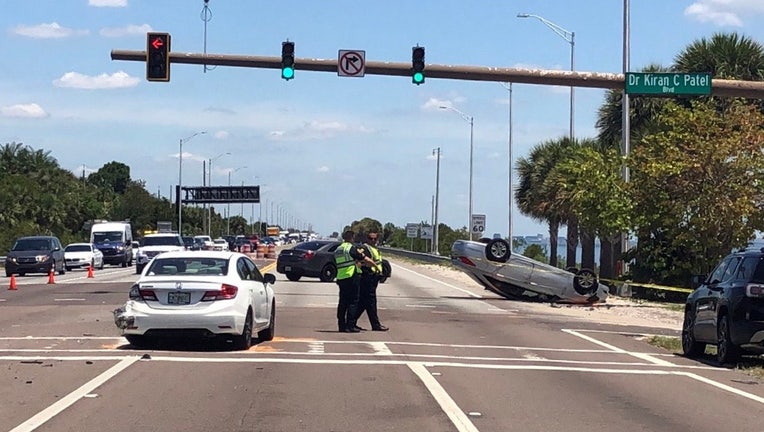 CLEARWATER, Fla. - A violent crash blocked all eastbound traffic on the Clearwater side of the Courtney Campbell Causeway this afternoon.
The scene of the wreck was along the west end of the causeway at the intersection of Dr. Kiran C. Patel Blvd. Two vehicles were involved; one came to rest upside-down.
Two people have been hospitalized as a result, one with injuries police describe as life-threatening.
Tampa-bound traffic was being diverted, while westbound traffic is down to one lane and moving slowly.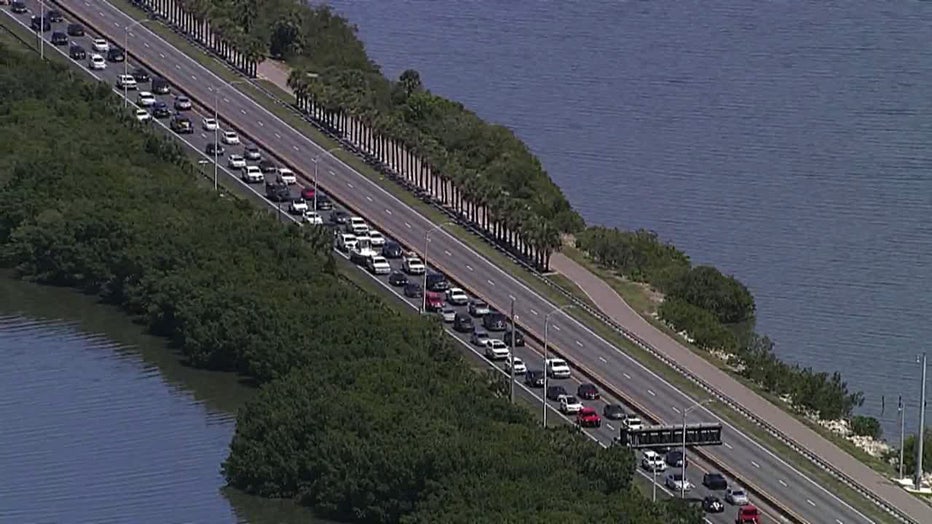 Traffic was flowing again by 3:30 p.m., however.
No other details about the crash were immediately available.