Deputies: Driver who failed to move over had drugs in trunk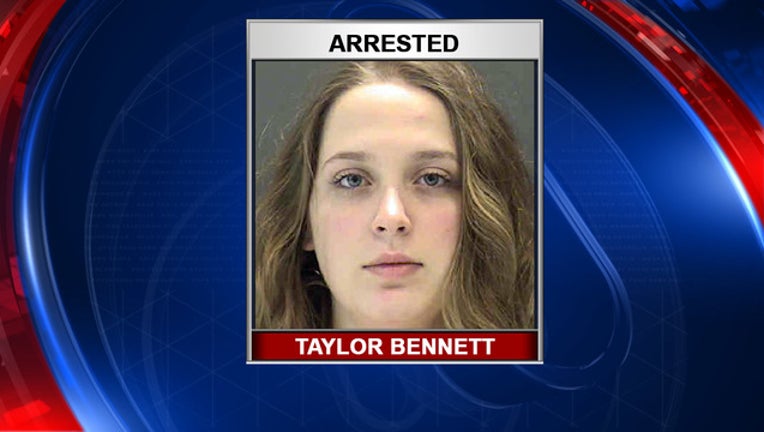 NORTH PORT (FOX 13) - An unlicensed driver who failed to move over for law enforcement on Interstate 75 was arrested for having drugs in her trunk, deputies in Sarasota said.
It was just before 8 p.m. when Sarasota deputies were investigating a crash along southbound I-75 in North Port.  A vehicle sped by them and did not move over one lane or slow down, as required by Florida law.
When deputies caught up with the driver, they say she gave them permission to search of the vehicle.  In the trunk, they allegedly found a scale, several baggies, more than $1,700 in cash, and more than 200 grams of marijuana.
Taylor Bennett, 20, was charged with one count of possession of marijuana with intent to sell. Tuesday, she was still in custody on $1,500 bond.  
Deputies say Bennett was driving with an Indiana learner's permit, so she was also was cited for a violation of her permit as well as failure to move over.
The sheriff's office used the arrest to remind motorists that Florida law requires drivers to move over a lane or slow down for stopped law enforcement, emergency, sanitation, and utility service vehicles as well as tow trucks and wreckers.