Deputies: Man caught kissing special needs teen in his van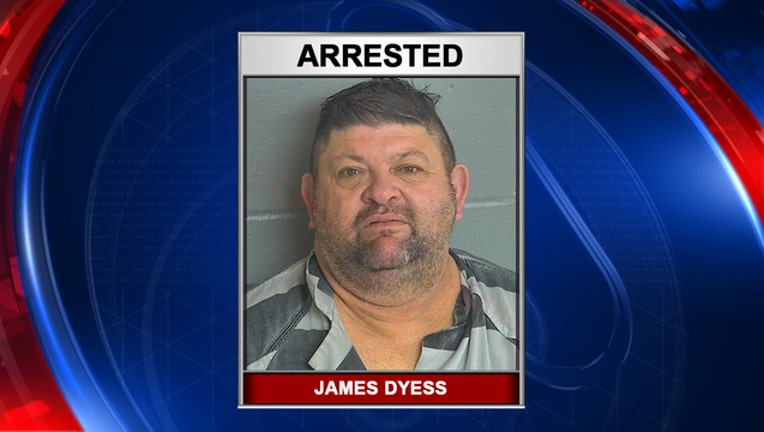 article
OCALA, Fla. (FOX 13) - A Marion County, Florida man is accused of kidnapping a 17-year-old girl who has special needs. 
Witnesses said they caught the man kissing the girl on the neck before he was arrested.
Deputies arrested James Wesley Dyess, 47, for allegedly kidnapping the teen from the Westwood Mobile Home Park in Ocala Tuesday, August 7.
The same day, a witness told deputies she saw the girl and Dyess in his van at the mobile home park. The witnesses said Dyess was kissing the girl on the neck. 
Deputies say Dyess drove off with the girl when the witnesses left to find the child's mother.
Investigators say Dyess took the victim to a nearby retail store's parking lot and tried to molest her inside his van.
Meanwhile, the witnesses got into a vehicle, hoping to find the van, and they did.
They told the girl to get out of the van. When she did, Dyess took off. 
The next day, Dyess was arrested a county away, by Levy County Sheriff's Office deputies. He will be brought back to Marion County to face charges of kidnapping and simple battery.
Residents of Marion County are now being asked to report any suspicious activity between Dyess and children.
Anyone with information on other incidents like this involving Dyess, please contact Detective Frank
Scala at 352-368-3548.