Electrical worker shocked while working on utility pole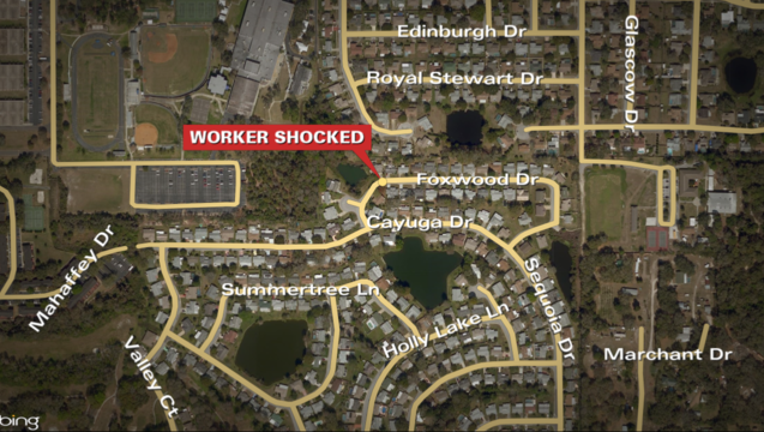 article
NEW PORT RICHEY (FOX13) - An electrical worker was severely shocked while working on a utility pole in Pasco County.
City officials say the 30-year-old man was working on a pole on Foxwood Drive Friday night when his shoulder made contact with a live wire while climbing up the pole.
Fellow utility workers used the victim's safety belt and lowered him to the ground.
He was taken to Tampa General Hospital in critical condition. No word on how he's currently doing.
He was a private utility contractor and did not work for the city.
Pasco Fire Rescue says the incident is a reminder to people to be careful when coming in contact with live wires. If you see wires down in the road, do not approach them. If you are working with live wires, remain extra vigilant especially in wet and rainy conditions.