Eye drops nightmare: South Florida woman loses eye after using artificial tears
TAMPA, Fla. - A South Florida woman recently filed a lawsuit after losing an eye to a bacterial infection she contracted after using eye drops that were the center of a massive recall last month.
Clara Oliva, 68, said her situation began last spring, when she was prescribed EzriCare Artificial Tears, which are over-the-counter eye drops, to help with dry eye.
She ended up with a bacterial infection, known as Pseudomonas aeruginosa. Her condition worsened during the ensuing months until doctors had to remove her eye in September, replacing it a prosthetic.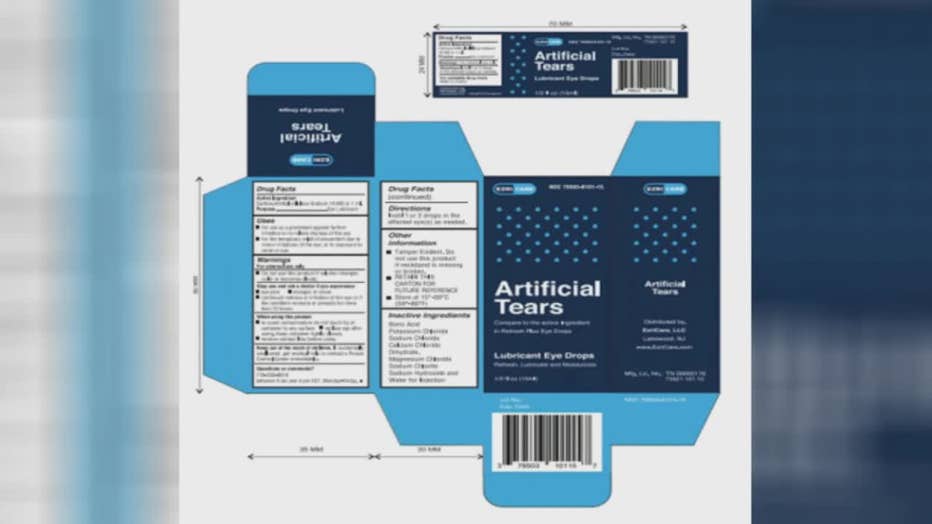 Eye drops EzriCare Artificial Tears
RELATED: Eye drops recalled over non-sterility: FDA
"The damage that you see physically is horrible, but the damage emotionally is even worse," Oliva, who's from Miami, said through her attorney, who acted as her translator. "The sensation is like having charred pieces of glass or crystal inside your eye."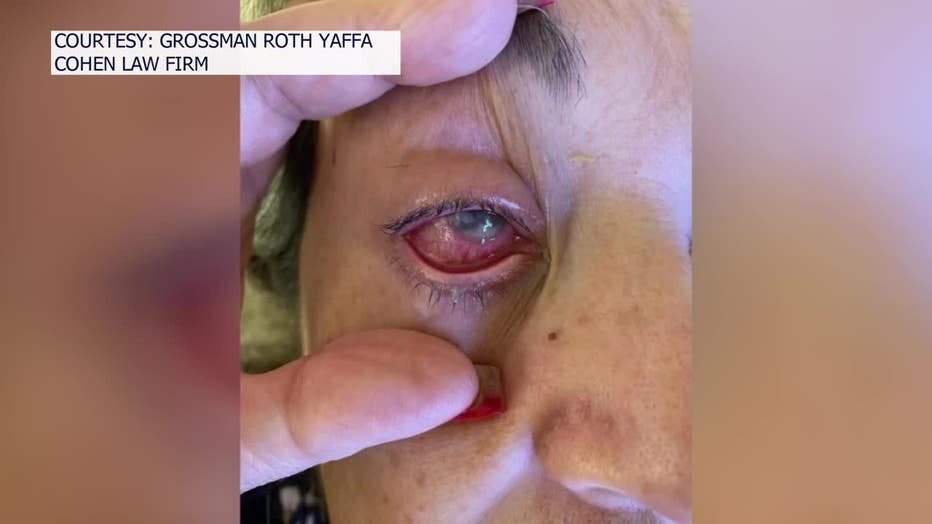 Doctors were worried the bacteria, which is resistant to antibiotics, would get into her bloodstream and threaten her life. So far, three people have died in the U.S., eight people have reported vision loss and nearly 70 infections have been linked to the drops.
Oliva is now one of several lawsuits the India-based manufacturer Global Pharma Healthcare is facing across the country.
MORE: Eye ointment used for dry eyes recalled over risk of infection, blindness
"These are over-the-counter medications that quite anybody literally can go and buy at their local retailer," said Natasha Cortes, Oliva's attorney. "They need to be held accountable because the damages that they've caused are horrific."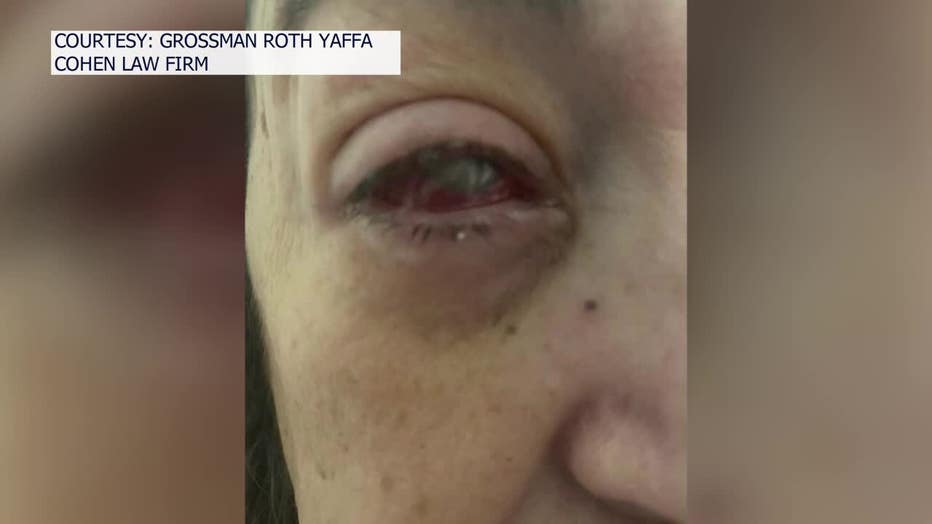 Eye drops from EzriCare and Delsam Phama were recalled in February, with federal health officials urging consumers to discard any remaining drops they currently have. 
READ: Woman poisoned friend with eye drops, Waukesha County prosecutors say
Dr. Nathan Bonilla-Warford at Bright Eyes Family Vision Care in Tampa explained why these drops can be at a higher risk for contamination.
"These eye drops, they're non preserved, so if they have either contamination or if they're manufactured with some contamination, that can cause eye infections," Bonilla-Warford said, adding the bacteria has become highly resistant to treatments. "Throughout the world, there have been new strains that are resistant to treatment, so the previous antibiotics no longer work."
FOX 13 reached out to the companies at the center of the recall for comment but have not yet received a response.