Failing street lights in Tampa emit bright purple hue
TAMPA, Fla. - Street lights around Tampa usually illuminate a bright white color, but some purple lights are popping up across the city due to a manufacturer's defect.
Tampa Electric Company said workers started replacing the street lights four years ago as part of a five-year replacement project. However, about 1% of the city's more than 200,000 new lights turned purple.
"A number of these LED lights that were manufactured in 2019 have had a little filter issue that has caused them to look purple or in some cases blue," said Cherie Jacobs, the spokesperson for Tampa Electric. "When we put them in, they looked fine. But over time the issue sort of let itself be known, and then it changes hues and then it becomes noticeable."
Tampa isn't the only city dealing with a changing hue.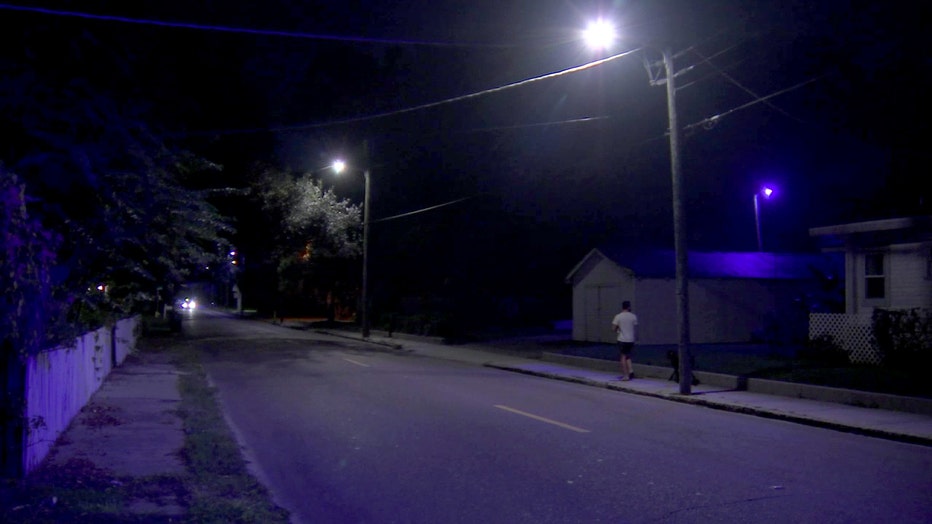 "It's happening at multiple utilities across the country to multiple manufacturers of these lights, and it is a manufacturing defect. We're working with those manufacturers to replace the lights," said Jacobs.
TECO is replacing those bulbs, but utility workers need help finding exactly where they are in the city.
Jacobs said you can report them online, and it should get fixed within five days.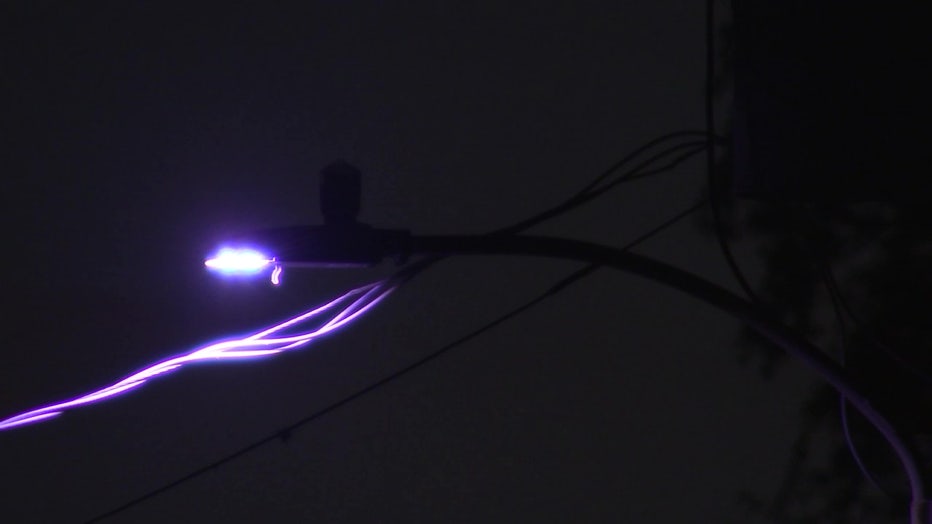 "When they see these purple lights, take your phone and snap a picture of that 10-digit number on the pole, and then you can do it right from your phone. You can report that street light, basically report it as if it were out," said Jacobs. She added that it will also help to note the street intersection for the light.
Teco says the bulbs are covered under warranty, so it won't cost extra to replace them since fixing street lights are a part of the job.
To report a purple street light in your neighborhood, fill out the form at https://www.tampaelectric.com/forms/residential/streetlightout/