Fatal Zephyrhills mobile home fire under investigation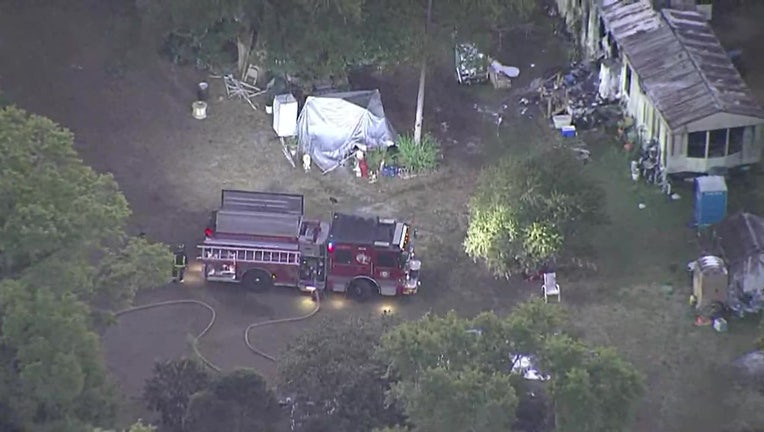 article
ZEPHYRHILLS, Fla. - Firefighters are working to determine what sparked an early morning house fire that claimed the life of one adult in Zephyrhills.
According to Pasco County Fire Rescue, firefighters were called to the 40100 block of Nottingham Trail for reports of a mobile home fire around 12:15 a.m.
Firefighters say they pulled one adult from the home and began life-saving measures, but the victim was pronounced dead at the scene.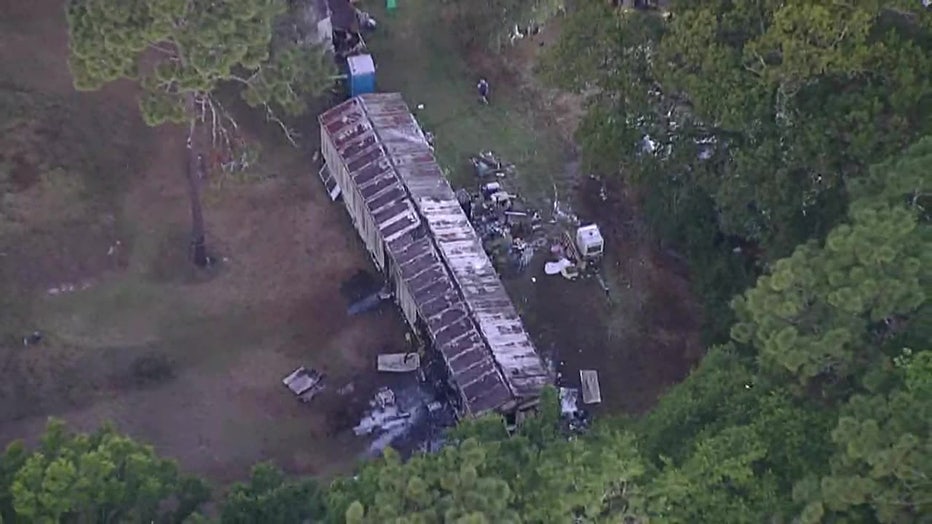 Aerial view of fatal mobile home fire. 
PCFR says it took crews about 15 minutes to put out the fire.