Fawn freed from rope that was around its neck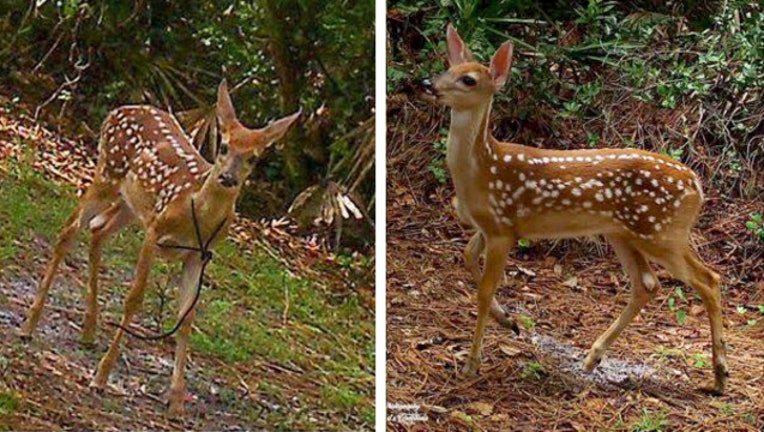 NEW PORT RICHEY (FOX 13) - A fawn spotted this week in a New Port Richey neighborhood with a rope around its neck has apparently freed itself.
After Sharon Avila of the Tanglewood subdivision sent FOX 13's Cynthia Smoot a photo of the fawn, rescuers from Owl's Nest Sanctuary and officers from FWC were on standby to try and rescue it.
On Wednesday, everyone breathed a sigh of relief when the fawn was seen free of the rope.
Officials from Owl's Nest Sanctuary and FWC said, based on photographs taken of the fawn, it is likely the same one.
No one knows how the lasso got around the baby deer's neck. Now, everyone is just happy it wasn't injured.