Florida family goes the distance to support the Tampa Bay Lightning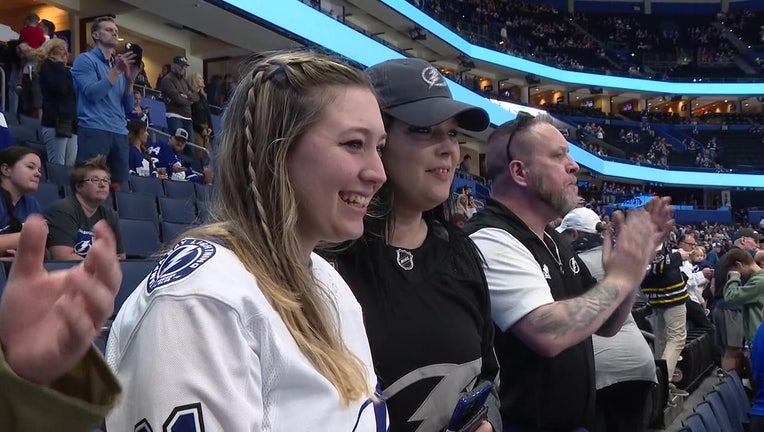 article
TAMPA, Fla. - To say David Clegg is a fan of the Tampa Bay Lightning would be an understatement. The hockey fan and his family have traveled 6,500 miles to attend 21 Lightning games. 
They drive three hours each way from Melbourne to support their favorite hockey team. 
"It's a bonding experience for my family. We enjoy coming here. We enjoy meeting new people," Clegg shared. "I feel young again. It makes me feel young again."
This isn't his first season as a fan. He saw the Lightning play their first regular season game at the Thunderdome in 1993.
READ: Tavares, Marner lead Maple Leafs past Lightning, series tied
He has made many memories over the last 30 years. But he has his favorite moments including one this season.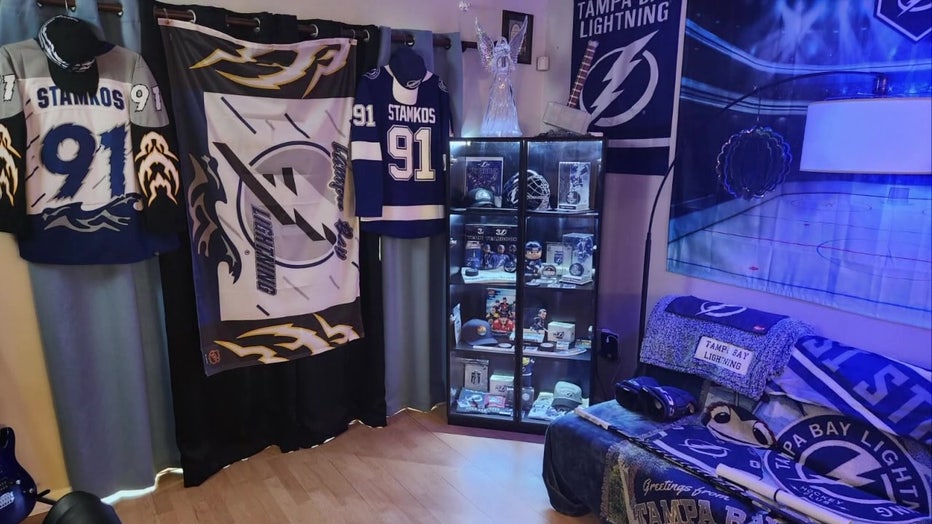 David Clegg's Lightning room. 
"Andrei Vasilevskiy's shutout. His 29th of his career. It was against Colorado, the team that beat us 5 to nothing. It was just all around a great game," Clegg said.
Tampa Bay Lightning captain Steven Stamkos is his favorite player.
READ: Maple Leafs' Bunting suspended 3 games for head shot on Lightning's Erik Cernak
"He's doing marvelous things this season. One thousand games. He really is the backbone of the team. The team really has been built around him," Clegg explained.  
Clegg honors his favorite player and the rest of the team with a room dedicated to all things Bolts.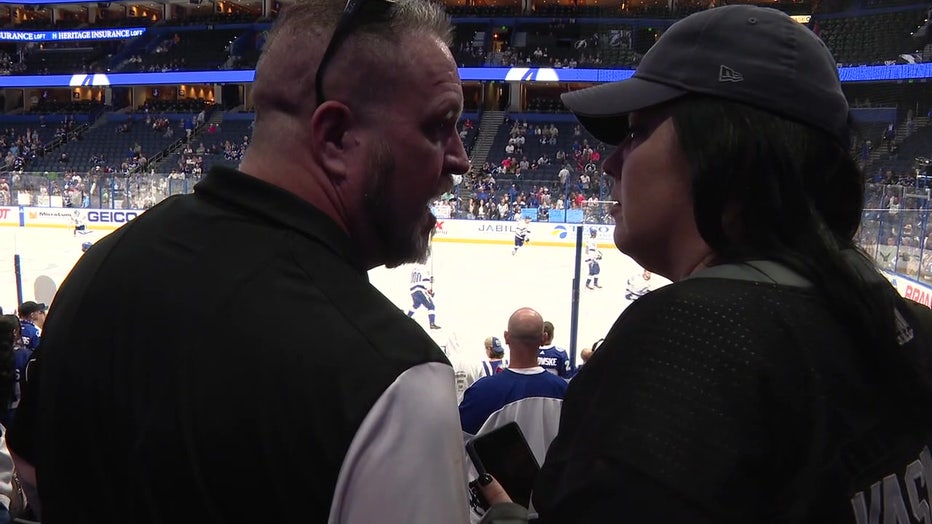 David Clegg shares a bonding moment with his family at a Lightning game. 
It includes memorabilia from this year's Hall of Fame induction night and this year's All Star game.
"My favorite piece is my Steve Stamkos jersey. It's in a shadowbox and photographs of him scoring his goals. It's my favorite things," shared Clegg. "But my wife is a big Andrei Vasilevskiy fan so I have to dedicate some space for her".
But it doesn't matter which Bolt is on the ice. There's no doubt the Clegg's will be watching and rooting for the Tampa Bay Lightning.