Florida first lady Casey DeSantis is cancer-free, governor announces
TALLAHASSEE, Fla. - Florida Gov. Ron DeSantis says his wife, first lady Casey DeSantis, is now officially considered cancer-free, following a months-long battle with breast cancer.
The governor made the announcement Thursday afternoon in a video posted to his Twitter account.
"After going through both treatment and surgery for breast cancer, she is now considered cancer-free," he said with a smile.
He thanked the public for sending her well-wishes during her battle.
"All of you have had thoughts and prayers that have been given to my family and my wife," he said. "Thank you fo doing that, it's lifted her spirits, it's made a tremendous difference."
PREVIOUS: DeSantis addresses wife's breast cancer battle: 'She fights, she's tough'
He then offered words of encouragement for other women.
"For all the women out there who are going through breast cancer right now: You can overcome this. I know it's very difficult, but my wife is proof-positive," DeSantis said.
It's estimated about 1 in 8 women will be diagnosed with breast cancer during their lifetime but with advances in research and treatment, doctors say the survival rates are much higher.
"Specifically, to even with Mrs. DeSantis, she is a benefactor of some of those approved treatments that weren't even available a number of years ago for women in her situation. She's a living example of how women can continue to do well and to do better because of the improvements and treatments that are brought about by clinical trials," Dr. Hatem Soliman, an oncologist with Moffitt Cancer Center said.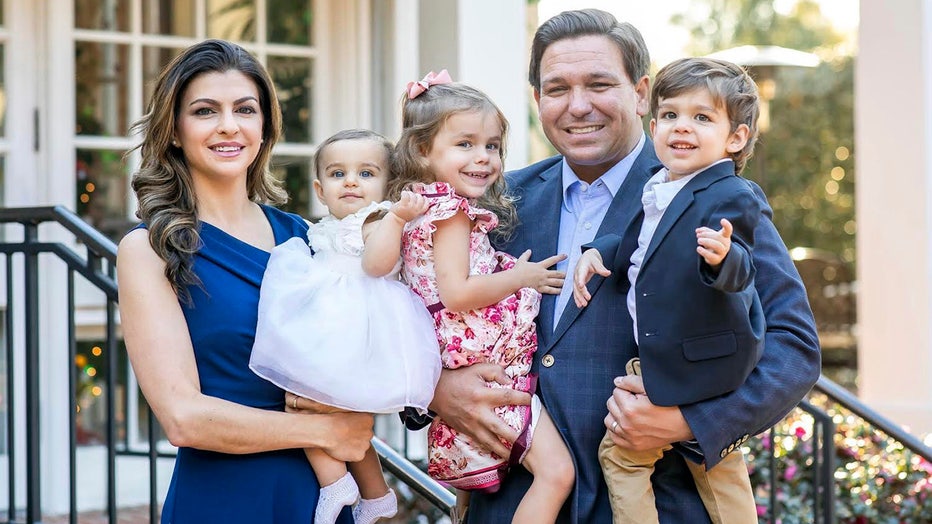 Photo courtesy the Executive Office of the Governor, State of Florida
Doctors say early detection is critical to treating cancer which is why preventive screenings are so important.
"Early detection is critical to try to provide women with the best opportunity of treating and addressing the disease at its earliest stages," Soliman said. "The goal of the screening is to allow women who are asymptomatic, who may not realize that there may be something going to do a test in order to detect it before a patient becomes symptomatic."
Following the announcement, Casey DeSantis posted on her own Twitter account, writing, "There are no words to express how truly blessed, grateful and humbled I am to hear the words cancer-free. To those who are in the fight, know there is hope. Have faith and stay strong."
Back in January, the governor had said his wife had finished her final chemotherapy treatment. She had first announced her cancer diagnosis in October.
Casey DeSantis, 41, is the mother of three young children under the age of five.