Florida man captures record-setting 17.5-foot python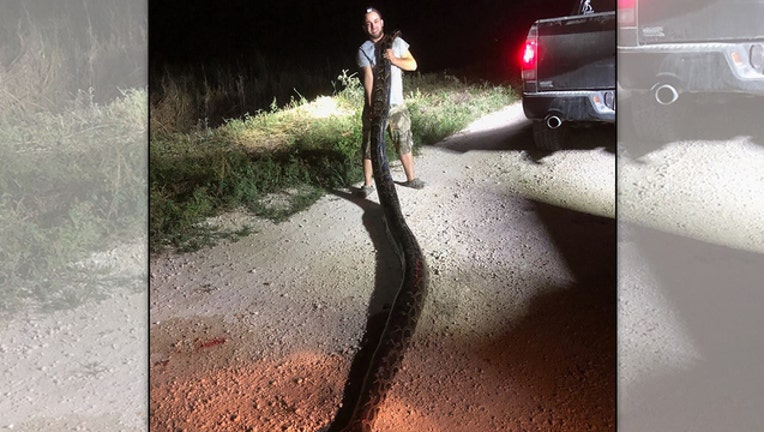 article
MIAMI (FOX 13) - A South Florida man made a state record after capturing the largest Burmese python to date.
Kyle Penniston of Homestead caught the female python Monday night, which measured out to be 17 feet and 5 inches. It weighed in at 120 pounds.
Penniston is a licensed hunter who participates in the South Florida Water Management District's python elimination program. He is in second place for the total snakes removed through the program, which started in March 2017.
Penniston's record catch brings the total number of eliminated snakes to 1,859. It is the third python snake found measuring over 17 feet long.
SFWMD officials said it is important for the Everglade's ecosystem to remove invasive species like the Burmese python. 
"Just six months after eliminating the first 1,000 pythons from District lands, this program is about to double that total because of a true team effort," said SFWMD scientist Mike Kirkland, project manager for the Python Elimination Program. "With the Governing Board's unwavering support, District staff and a dedicated group of hunters are working to help control this invasive species and protect native wildlife."