Florida native surprises tourists on jet skis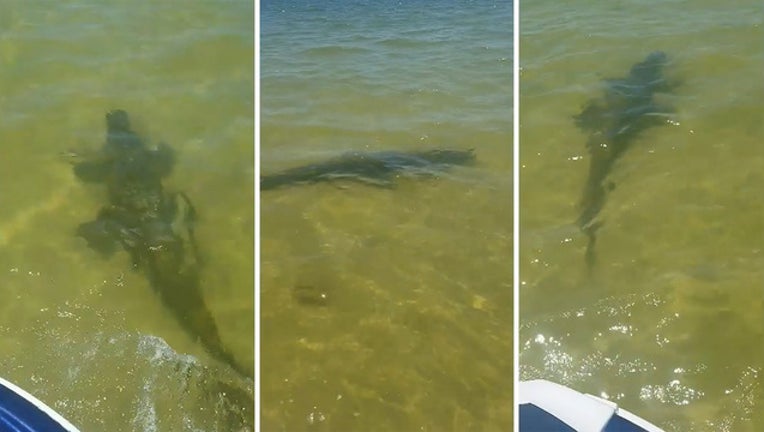 article
MARCO ISLAND (FOX 13) - A Marco Island tour guide captured an unusual sight in the Gulf of Mexico.
Brian Scuderi, who works for Marco Island Water Sports, captured video of either an alligator or crocodile in the saltwater while leading a group on a wave runner tour. Scuderi and guests briefly discussed whether it was a saltwater crocodile, which are known to live in southern Florida, or an alligator out of its normal freshwater habitat. 
In the video, they were clearly excited. Scuderi was heard saying he has never seen anything similar during his 11 years on the job. He also wanted to warn riders, "Don't fall in," before the large reptile made a dramatic exit with a splash. 
If it was an alligator, it's not the first time one has been spotted at a Florida beach. In April, one was seen at Picnic Island in Tampa, and another was seen in Bonita Springs in June. According to NOAA, alligators can tolerate saltwater for a few hours or days, but they primarily live in freshwater.
Saltwater crocodiles are also Florida residents, and typically live in the northern end of south Florida, according to Florida Fish and Wildlife Conservation.