Aiden Fucci: Florida teen accused of stabbing classmate Tristyn Bailey 114 times pleads guilty to murder
ST. JOHNS, Fla. - A Florida teenager pleaded guilty Monday to fatally stabbing a 13-year-old classmate 114 times in 2021.
The plea deal came as jury selection was scheduled to begin Monday morning in the first-degree murder trial of Aiden Fucci, who was 14 when Tristyn Bailey was killed, prosecutors said.
"I just want to say I plead guilty and I'm sorry for the Bailey family and my family," Fucci, 16, told the judge in St. Augustine on Monday morning.
The judge accepted the plea deal and said Fucci's sentencing would be scheduled at a later date. He faces up to life in prison.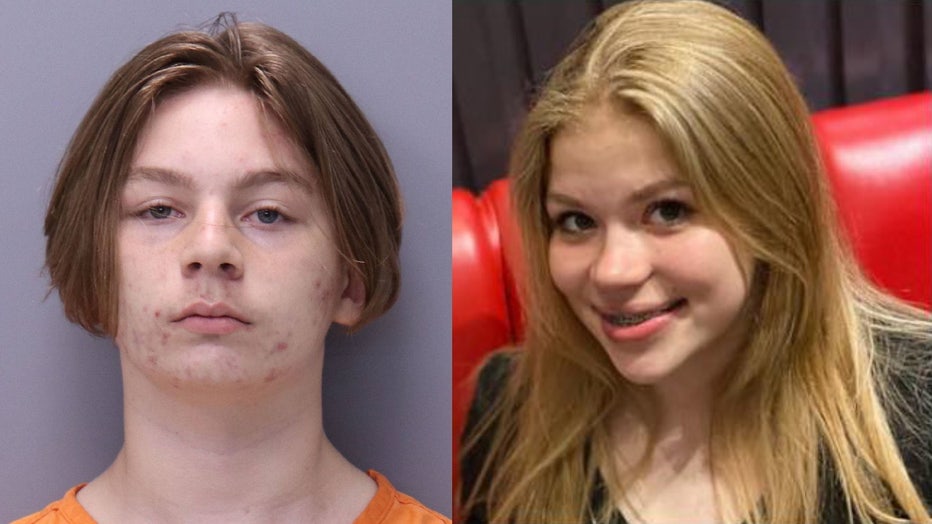 The girl's family reported her missing on Mother's Day 2021, and her body was found in the woods following a daylong search. Evidence, including video surveillance, led investigators to Fucci. He was originally charged with second-degree murder, but the charge was upgraded because of the severity of the crime.
MORE NEWS:
R.J. Larizza, the state attorney for Florida's 7th Judicial Circuit, said during a news conference after Fucci's arrest that Bailey was stabbed 114 times. He said at least 49 of the wounds were to the hands, arms and the head, and were defensive in nature.
In a statement sent Monday, St. Johns County Sheriff Robert Hardwick credited the work that investigators put into the case.
"This was an all out agency effort," the sheriff said in a statement. "The trial preparation process is just as tedious as the investigation itself. The detectives have not stopped working this case since the initial call we received."
Hardwick noted that investigators worked with the state attorney's office in seeking a close to the case.