Florida woman smiles in DUI mug shot after crash that killed woman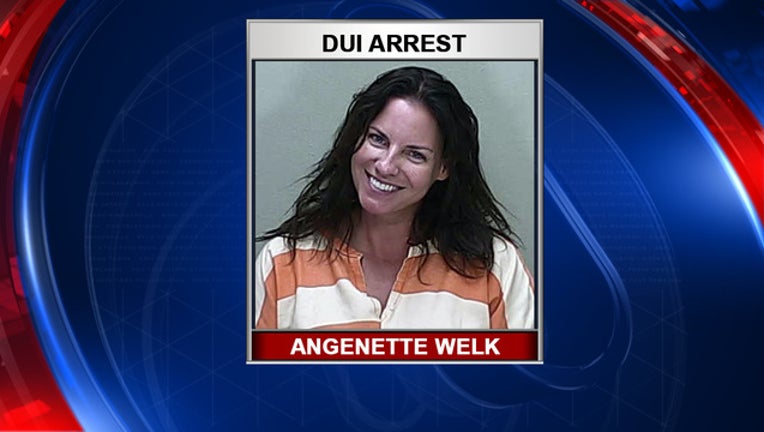 article
OCALA (FOX 13) - An Ocala woman was drunk when she caused a crash that took the life of a 60-year-old mother, the Florida Highway Patrol says.
According to FOX 35, it happened back on May 10.  Troopers say Angenette Marie Welk was behind the wheel of a Chevy Avalon on U.S. 27 when she rear-ended a Hyundai Elantra driven by 18-year-old Shiyanne Kroll. Kroll's mother, 60-year-old Sandra Clarkson, was also in the Elantra.
The force of the crash pushed the Elantra into the back of the tractor-trailer in front of it. Both Kroll and Clarkson were taken to Ocala Regional Medical Center; Clarkson later died from her injuries.
Troopers believe Welk, 44, was drunk. WKMG reports her blood alcohol level was .172 – over twice the legal limit.  She now faces one count of DUI with serious bodily injury and two counts of DUI with property damage.
Records show she has since been released on $10,000 bond, but in the meantime, her smiling mug shot pose is getting national attention.