Fundraiser planned to help Palm Harbor family after fire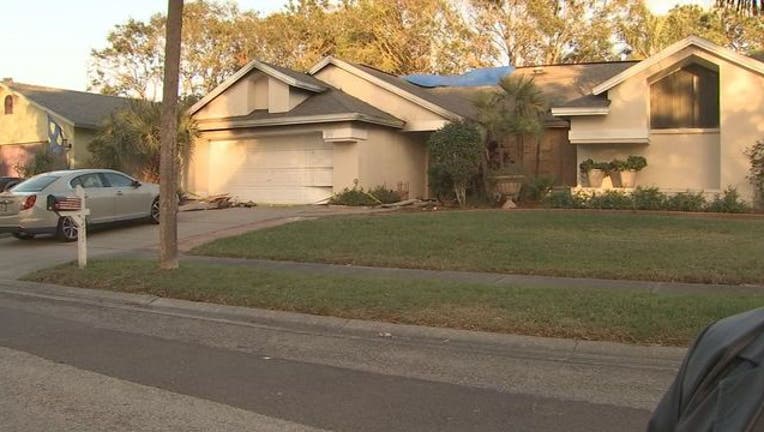 PALM HARBOR (FOX 13) - A multi-generational family in Palm Harbor was devastated by a fire, but the North Pinellas Firefighter's Charity is stepping in to help.
The family has already received a check for $1,000 to help with immediate needs and a fundraiser has been planned to provide them with the children's Christmas toys, clothes, and food.
Palm Harbor Fire Rescue will be accepting gift cards for the family to replace the children's Christmas toys, and to buy clothes and food. Gift card donations can be dropped off to Palm Harbor Fire Rescue Administration Building at 250 West Lake Road, Palm Harbor FL 34684. Contact is Elizabeth Graham, 727-784-0454. 
The fire happened January 2 at the Wiliams' family home on Millstone Drive in Palm Harbor.
Valerie Williams, her adult daughter Molly who teaches at Curlew Creek Elementary, and Molly's two children, ages 3 and 7, as well as 93-year-old Richard Williams, all lived in the home.
A 12-year-old boy named Seth and his family were visiting the Williams from Georgia when the fire broke out.
Seth was at the home playing video games with 93-year-old Richard. Seth later reported to Valerie who was at work at the time of the fire, that he was playing video games when he heard the smoke alarm go off and saw smoke coming from the laundry room door. He told Richard to leave the house, ran to the neighbor's house and told them to call 911, then ran back into the home to help the elderly man outside. Also in the home were the family's puppy and a cat. 
Firefighters were on scene within minutes to extinguish the fire and rescue the animals. Off-duty Firefighter Paramedic Brian Fodor was in the area at the time of the fire worked on the puppy giving it CPR, mouth to muzzle, for 20 minutes while the other firefighters worked to put out the flames and treat Mr. Williamson.
Unfortunately, both animals suffered from smoke inhalation and perished. Mr. Williamson was transported to Mease Countryside hospital for non-life threatening injuries and has since been released and is back with his family. 
After hearing about the fire and the loss this family experienced just after the holidays, the North Pinellas Firefighter's Charity Group arrived at the scene of the fire while crews were cleaning up, to give a check to Ms. Williams for $1,000. The North Pinellas Firefighter's Charity group collects donations through an annual boot drive, golf tournament, and other events. 
The cause of the fire is still under investigation and does not appear suspicious.