Gandy Bridge closes again due to flooding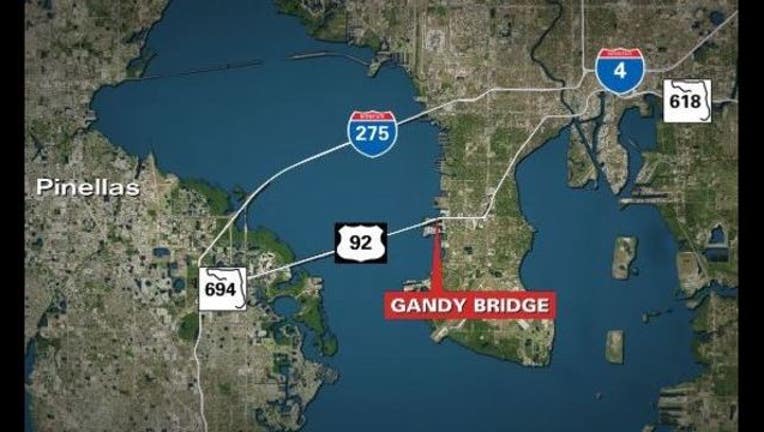 article
The Gandy Bridge was back open briefly this morning until floodwaters forced officials to close it again.
It was closed for several hours overnight because of heavy flooding at Westshore Boulevard.  
The bridge was back open by 6 a.m. but just two hours later, Department of Transportation crews closed it off again as water crept across the roadway.
Drivers elsewhere are still urged to use caution because there is still plenty of water on the city's roadways as more rain is expected today, with some periods of heavy downpours. A flood warning remains in effect for Tampa and parts of Hillsborough County, and a flood watch remains for the rest of the Bay Area.