Gas prices in Florida keep rising, surging 32 cents in past two weeks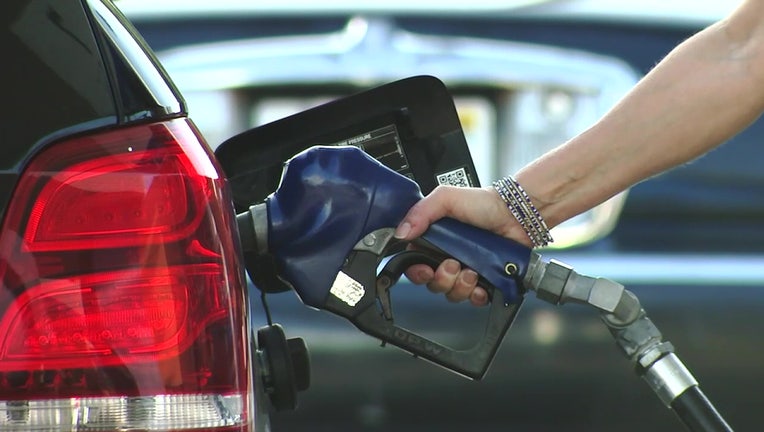 article
TAMPA, Fla. - Drivers in Florida – and even across the country – are still feeling the higher cost at the pump. 
According to AAA, Florida's average rose 17 cents per gallon last week, reaching a two-month high of $3.58 per gallon on Thursday. That state average then took a minor step back, declining almost 2 cents through the weekend.
"Florida gas prices surged 32 cents per gallon during the past two weeks," said Mark Jenkins, Public Relations Manager, AAA - The Auto Club Group. "It's unusual to see big gains like this in January, but global fundamentals have kept upward pressure on prices at the pump. Oil investors are bullish that global fuel demand will rise now that China, the world's largest oil importer, is reopening its economy."
Energy analyst Andy Lipow agrees. As China emerges from tight COVID-19 restrictions, their country's energy demand is expected to consume an additional million barrels of oil a day, which will stretch global supplies. On top of that, domestic fuel supplies are tighter than they should be.
READ: Americans struggling to make car payments is highest since Great Recession
The December deep freeze slowed a lot of refining capacity and refineries that put off important maintenance dating back to the early pandemic can no longer wait.
"Gasoline inventories are 6.5% lower than this time last year and as we go into a very heavy refining maintenance schedule, over the next couple of months, I expect that gasoline prices, as we go into the spring, are going to increase another 20 cents a gallon," Lipow said.
Fueling some hope for drivers is that oil prices declined 2% last week, after rising 10% the previous two weeks. Gasoline futures also declined 6 cents last week after skyrocketing 40 cents per gallon the previous two weeks on the NYMEX.
To save money, AAA offers the following tips and resources:
Combine errands to limit driving time.
Shop around for the best gas prices in your community. 
Pay with cash. Some retailers charge extra per gallon for customers who pay with a credit card.
Remove excess weight in your vehicle. Every 100 pounds taken out of the vehicle improves fuel economy by 1-2 percent.
Drive conservatively. Aggressive acceleration and speeding reduce fuel economy.
A survey by GasBuddy also showed that Monday consistently offers the lowest average prices. The worst day to fill up is Thursday.