Harris County exonerating people following faulty drug test results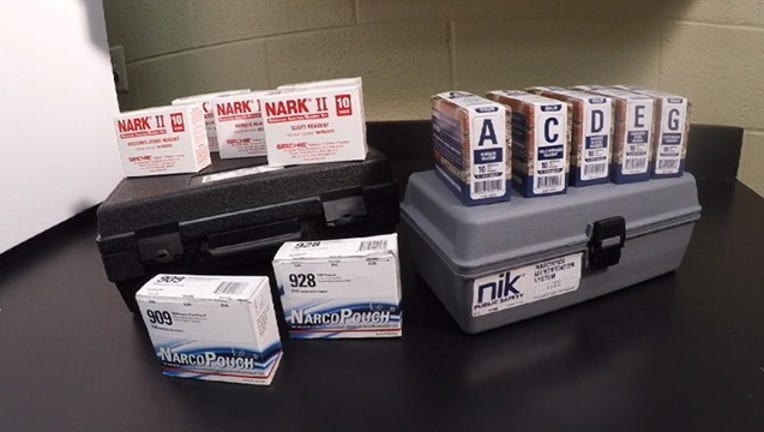 They were the test results you had to see to believe: Chocolate confused for Marijuana, and over the counter cough medicine mistaken for heroine and morphine.
The Field Drug Tests that produced the results are used by law enforcement all over the country to make drug arrests.
We've shown you victims like Robin Brown, who have been falsely arrested based on the results of a presumptive test, only to be cleared months later by a state crime lab.
"I really hope we can do something to stop them from using these faulty tests," said Brown.
When innocent people can't afford to bond out, they are faced with a choice:
Sit in jail and wait months for state lab results to clear their names.
OR
Take a deal, and plead guilty in exchange for their freedom, explains Hillsborough Public defender Julie Holt.
"When your client is being offered probation, when your client wants to get out of jail, quite often they will go 'yes, yes, yes', " said Holt.
In Hillsborough County, once that plea deal is made, the case is closed, and the test results are never verified by the state crime lab.
Those types of plea deals happen everywhere.
But now, the third biggest county in the nation is trying to right a wrong.
In 2014, the Harris County, Texas District Attorney exonerated dozens of people who had pled guilty to drug charges -- even though they're innocent.
"When we find mistakes that we made, we own them and we do everything we can to correct them," said Assistant District Attorney Inger Chandler.
They discovered the state crime lab assigned low priority to drug cases that ended in guilty pleas - delaying results by up to six years.
Once changes were made, 29 people were exonerated and 40 drug convictions were overturned.
"We have a duty. We have an obligation to un-do that conviction. At the end of the day we want to get things right," said Chandler.
Professor Sam Gross from the University of Michigan heads up the National Registry of Exonerations.
"The district attorney there is now creating a new policy of not charging anybody with crimes based on field drug tests alone, so this problem should not reoccur in Harris County like it had in the past I think on this issue Harris County is doing a terrific job, " said Gross.