Hernando sheriff: It's unknown why Brooksville veteran randomly shot at neighbors in February
BROOKSVILLE, Fla. - The sheriff of Hernando County said the community may never know why a military veteran barricaded himself inside a Brooksville home in February after shooting two people and setting a barn on fire. A SWAT team killed him that evening and one of his victims passed away two days later.
It was a massive crime scene on February 17 along Erma Road in Brooksville. During Monday's press conference, Sheriff Al Nienhuis said it was an "unusual" situation that stretched his department's resources thin. He described the events leading up to the deadly encounter as "chaotic." 
"Usually there is something preemptive, a feud going on, so you know the players and why they are fighting," he offered. "This wasn't the case. This was a person who was out of touch with reality on a very big piece of property."
The situation began unfolding at 4:55 p.m. that day when dispatchers received a report of a barn fire at 9139 Erma Road. During the investigation, they learned the first caller arrived at the home and found a dead parakeet inside.
PREVIOUS: Sheriff: Brooksville man at center of Friday night shooting, fire, killed by SWAT
Sheriff Nienhuis also said the witness was previously trying to convince the suspect, Steve Roosa, to seek mental help for days.
"The individual did say the [suspect] was out of sorts, depressed for a while," he noted.
Investigators believe the witness was shot at while trying to leave in a vehicle. Five minutes after the initial 911 call, the sheriff's office received a report about possible shots fired and two people who were wounded, one of which appeared to be dead by a pool, according to the sheriff.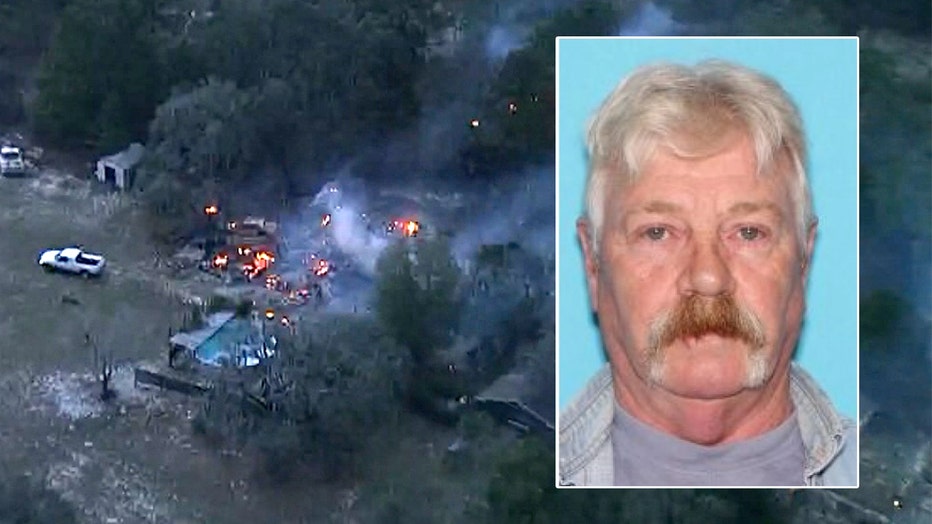 "Help us. Oh my gosh, they shot my husband," a woman explained during a 911 call played during the sheriff's press conference.
"It goes on for probably another 5 or 6 minutes at least. At the end, another individual comes to her and – we find out later – brings her to law enforcement. She is one of the ones injured," Sheriff Nienhuis explained after playing a portion of the call. 
By this point, the sheriff said they believed they had an active shooter. Other calls began coming into the dispatch center. 
Deputies began arriving at 5:08 p.m. and the shooting stopped. Within a couple of minutes, the SWAT team was paged. A perimeter was set up and deputies were checking homes to make sure there wasn't a hostage situation.
Investigators said they believe Roosa started the fire inside a barn near the home. They later found one of the shooting victims in the backyard with "signs of life" and removed the individual by 6:28 p.m. Monday, the sheriff said the victim died two days later. 
"The wound, without going into too much graphic detail, was an extremely serious neck wound," the sheriff noted. "It was a difficult situation. Even the witness thought the victim was deceased. We were hopeful…he did end up perishing a couple of days later."
At 7:05 p.m., the sheriff said a SWAT vehicle "breaches" the front door.
"That's the first time we actually see the suspect is alive, in the house, and is still armed," Sheriff Nienhuis explained. "At this point and time, [deputies are] working to get an arrest warrant. Over the next hour, they keep trying to communicate with the person, again, in a very unusual situation. The person refuses to communicate. Doesn't tell us to leave, doesn't yell at us. We know he is alive and is walking around, and he is armed."
Then, tear gas was used. Investigators said Roosa exited the home from under the porch. Still armed, they said he pointed the weapon in the direction of SWAT team members – who opened fire.
"SWAT team obviously fired at the individual and the suspect is down," the sheriff described.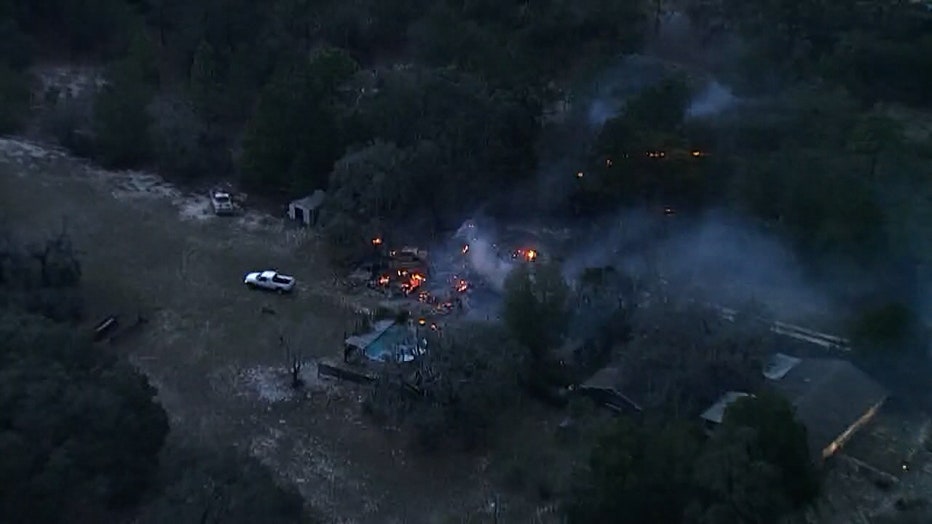 The sheriff said there were indications that Roosa was experiencing financial struggles, possibly with the IRS, which could have been "triggering." He said they weren't aware of previous contact with law enforcement.
As far a motive, "I don't know if we will ever know," said Sheriff Nienhuis.
A total of 12 firearms were removed from the home. FDLE is still continuing to investigate the deputy-involved shooting. 
The sheriff said it may have helped to have more deputies at a scene like this, and it will be discussed in the next budget cycle.
None of the victims were publicly identified by deputies, but the sheriff said they were neighbors.
"No indication that these individuals had any ill feelings towards each other," he said. "I don't think this is something they ever expected."