Hillsborough commissioners considering restrictions on stores that sell vape products near schools
TAMPA, Fla. - In an effort to protect school-aged children from vaping, Hillsborough commissioners today will consider further restrictions on stores that sell the products.
Hillsborough County staff identified some 200 schools that are located within 500 feet of a retailer that actively sells vaping products.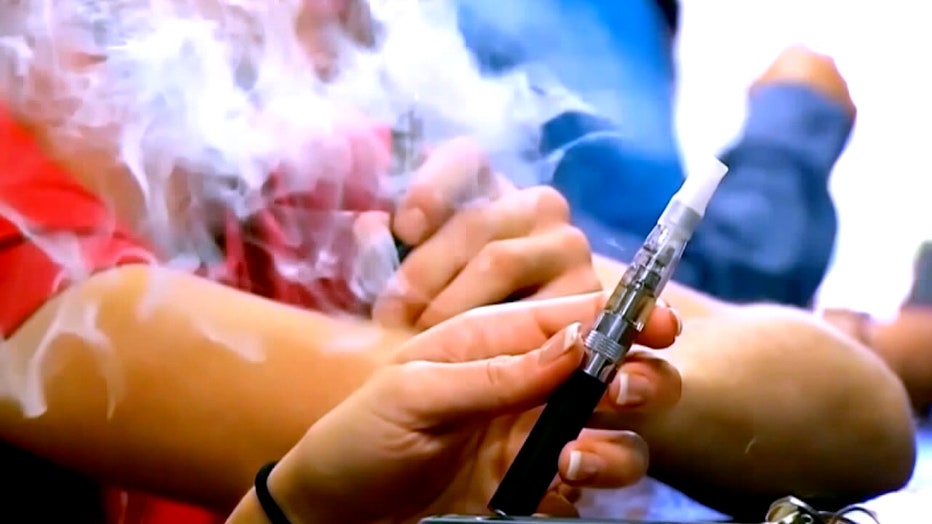 Like the cities of Miami Beach, Hialeah, and Lighthouse Point, Hillsborough could become the next local government to set proximity restrictions on e-cigarette retailers and schools.
Hillsborough commissioners first cracked down on vaping in 2019 when they raised the age limit to buy or possess e-cigarettes and related products from 18 to 21, but according to commissioners, underage vaping remains a problem.
"I live near a Wawa and go there all the time to eat lunch or dinner. High school kids hang out there, and I can't help but notice that they pass around these vaping devices," commissioner Michael Owen said at a board meeting in December. "This a concern as you see more and more of these stores opening up in front of schools. It really waves some red flags."
Hillsborough County School Board member Patti Rendon also appeared at last December's meeting to ask commissioners to consider distance restrictions.
"Today, 63% of Hillsborough County students say they have tried or are using vaping products," reported Rendon.
READ: 12-year-old cancer-free after bone marrow transplant from sister works
Nationally, e-cigarettes have been the most-used tobacco product among young people since 2014, according to the National Youth Tobacco Survey (NYTS), which is released by the U.S. Centers for Disease Control and Prevention and the Food and Drug Administration.
It's a problem because the FDA says vaping may lead to nicotine addiction faster than smoking cigarettes.
"Vapes may expose users to more nicotine and may be used more frequently. Plus, e-cigarettes may come in flavors that appeal to youth. Appealing flavors may cause teens to vape longer and more often, putting them at risk for nicotine addiction," the FDA reports.
According to the Campaign for Tobacco-Free Kids, e-cigarette and other vaping products are also far easier to purchase underage than traditional tobacco products.  
"Underage purchase attempts of vaping products are 35% less likely to trigger an ID request and 42% more likely to result in a sales violation, compared to purchase attempts for cigarettes." 
In 2021, the National Youth Tobacco Survey found 22% of high school e-cigarette users reported buying from a vape or tobacco shop and nearly 18% reported buying e-cigarettes from a gas station or convenience store.
While the state of Florida preempts local governments from passing their own restrictions on traditional tobacco products, they're free to tighten limits on e-cigarettes if they choose.
"I think it's very important that we do whatever is within our jurisdiction and power to do. I'm very stunned that this isn't already state law," said commissioner Pat Kemp.
Wednesday, commissioners will weigh the following options:
Consider an amendment that prohibits vaping retailers from being located within a specified proximity of a school.
Consider regulations regarding individuals vaping near a school that are more restrictive than the state statute with respect to age, distance, and/or time.
Consider reaching out to local law enforcement agencies to encourage the enforcement of existing state and local laws, including age restrictions on the sale of vaping products, particularly at establishments that sell these products near schools.
Allow staff to implement an educational outreach campaign to educate retailers about compliance with state law and the existing County vaping ordinance with respect to signage and underage sales of vaping products.
Allow staff to implement a public awareness marketing campaign educating the members of the public about the dangers of youth vaping.